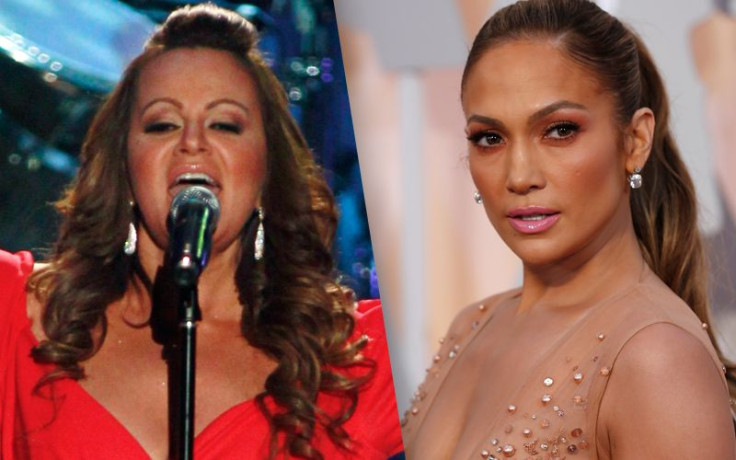 There have been many rumors about a possible Jenni Rivera biopic throughout the years. Itatí Cantoral was rumored to be shooting a series portraying "La Diva de la Banda," then there was a film where Chiquis Rivera would play her mother. The latest is that Jennifer Lopez would get into Rivera's skin and depict the tumultuous life of the singer. Of course, we all remember JLo's rise to fame as Selena, where she depicted the life of the Tex-Mex singer. Could it be true that "Jenny From The Block" is going to be Rivera in a big screen version? It was one thing portraying the "Amor Prohibido" hitmaker that more or less has the same body type as Lopez and one particular asset that couldn't be hidden, but it's a completely different game to play Rivera who is of different proportions.
Either way, we know JLo would be amazing! During her promotional blitz for her latest film she was asked if the rumors of her playing Rivera were true. "I don't know much about her life, only as a singer," she said. "I knew some of her songs, but I don't know. There have been many rumors about it, but it's not something that I am putting out there." She also added, "our lives were similar due to the type of job. When I found out about the accident it was like a nightmare. She was so young and had five children. It wasn't her moment to leave." It's clear now that Jennifer was not the one that push those rumors out there and it probably was just a hopeful fan that would like to see her in "La Diva de las Banda's" shoes. Do you think it's a good idea for JLo to portray Jenni Rivera in a movie?
© 2023 Latin Times. All rights reserved. Do not reproduce without permission.