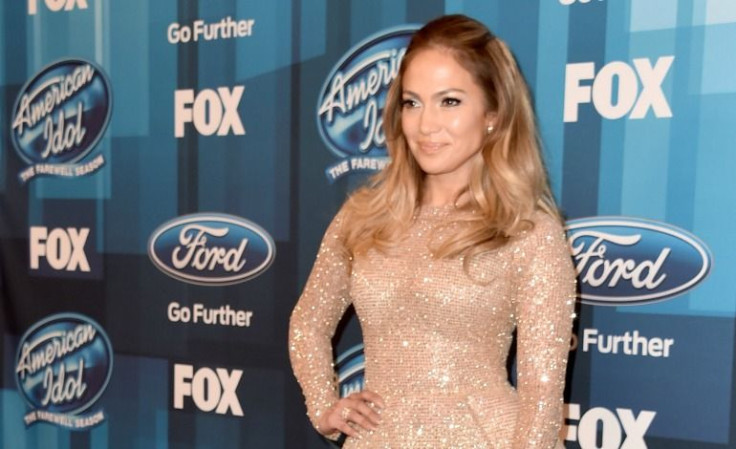 At this point, it's very clear to the world that Jennifer Lopez is completely unstoppable. The singer, actress and producer has been taking on a series of interviews lately to promote her NBC show "Shades of Blue," where she's revealed lots of new things, like how she felt about former fiancée Ben Affleck, divorcing Marc Anthony and who the most famous people on her phone are (by which we mean Leonardo DiCaprio, of course).
"I'm exhausted just looking at all that you do," Matt Lauer told Lopez before an interview on the "Today Show," and we couldn't agree with him more!
The singer also opened up in an interview with W Mag, where she revealed that getting up from personal failures is the hardest. "I've been in the grind and the game for a long time. At a certain point, people respect you when they see you fall down and get back up," she explained. "The more you're in this life, the more they celebrate your triumphs."
JLo also added that having to keep in tough with her former husband is really tough. "Marc is the father of my children [8-year-old twins], and that's never going away. So, I have to work to make things right. And that is, by far, the hardest work I do."
However, Lopez seems to have big plans for her romantic future. "We got together and broke up and are now together again," she said about boyfriend Casper Smart. "I still think about getting married and having that long life with someone. I love the movie 'The Notebook.' A dream of mine is to grow old with someone."
In addition, JLo joined Andy Cohen on his show "Watch What Happens: Live," where he jokingly asked, "Do you think the Kardashians stole your jam with having a great ass?" Lopez smiled and said, "I think I paved the way for them… Just another innovation that I've given to the world!"
When asked if she ever wished her life would move at a slower pace, she said not at all. "I do have trouble saying no. It's hard for me not to imagine doing everything I am asked to do. Even if I hear a song that someone else has done or watch a film that someone else is in, I think, Oh, I would do it like this. Or, I wish I could do it like that. Luckily, I love to work."
© 2023 Latin Times. All rights reserved. Do not reproduce without permission.