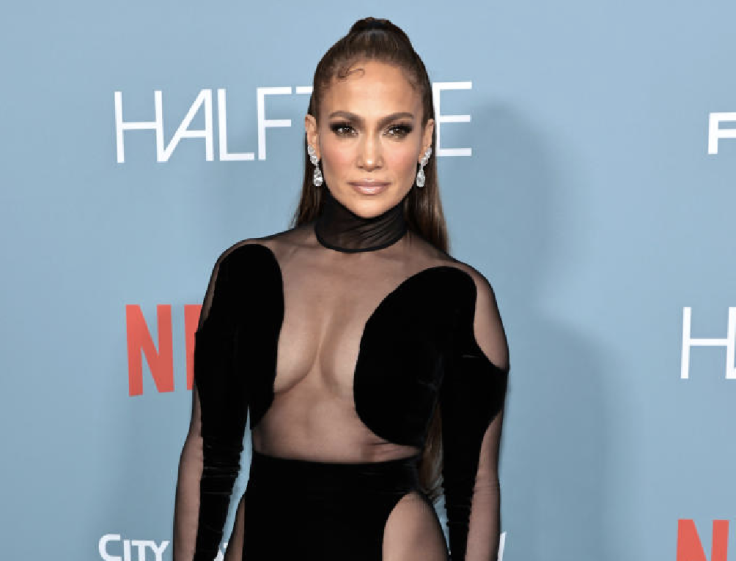 There is no denying Jennifer Lopez's stunning appearance. It almost seems impossible that the star is beyond 50 given her amazing physique and youthful appearance.
It seems that the 53-year-old singer has insecurities like the rest of us and used a filter to give herself a little boost even after achieving iconic status.
The Hustlers star recently appeared in an Instagram advertisement for the sports drink BODYARMOR, exhibiting her toned abs and perfect biceps while sipping the Kiwi Strawberry flavor of the beverage while wearing hot pink cycling shorts and a sports bra, The Mirror reported.
"Tell me you go to the gym without telling me you go to the gym," she told followers. "I'll go first."
The singer's incredible strength and amazing figure have always been admired by fans. However, this time, fans took to the comments after noticing that the video's filter appeared to 'glitch' - revealing Jennifer as a mere mortal with, at times, uneven skin texture and skin tone.
A viewer said, "A friend sent me a screen recording of the unfiltered version of this ad from Tik Tok. I prefer that over this filtered version. She's 53, she has wrinkles, be real about it on here too."
Someone else echoed, "Why are most of her videos always with a filter? I mean show your skin texture, why always hide it?"
"She backed up REAL quick afterward," another said of the moment the filter appeared to be removed on a TikTok video.
Others instantly stepped up to support the celebrity, with one saying, "I mean for her age she still looks amazing tbf."
"What am I missing? She's beautiful," another wrote.
"She's 53. She looks amazing and better than a lot of women half her age," someone else defended.
The Mirror has gotten in touch with Jennifer Lopez's agent for a response. It happens at the same time as Jennifer and Ben Affleck are about to spend a staggering $34.5 million on their dream home after finally locating the property they have been looking for.
A vast mansion in the Los Angeles Pacific Palisades area has caught the attention of the Hollywood A-List couple, who have been searching for their ideal home.
The prestigious location is part of an elite neighborhood where only the richest in society can afford to live. Jen and Ben have reportedly now entered escrow for the luxurious property.
© 2023 Latin Times. All rights reserved. Do not reproduce without permission.