During a speech to the country's largest Hispanic civil rights and advocacy organization, First Lady Jill Biden said Latinos are "as unique" as San Antonio breakfast tacos. She later issued an apology for the remark.
"The first lady apologizes that her words conveyed anything but pure admiration and love for the Latino community," Biden's spokesperson Michael LaRosa tweeted Tuesday.
A day before Joe Biden meets with Andrés Manuel López Obrador at the White House to discuss record migration in the hemisphere and rising inflation in both nations, Biden delivered his remarks in San Antonio on Monday.
Time Magazine reported that the first lady traveled by plane to San Antonio to attend the annual conference of UnidosUS, a Latino civil rights and advocacy organization formerly known as the National Council of La Raza.
Later on Tuesday, Dr. Beatriz Gutiérrez Müller de López Obrador, the first lady of Mexico, accompanied Jill Biden on a tour of the Library of Congress.
She recorded the experience on camera and took pictures of the exhibit they viewed, which featured primarily Mexican antiques, literature, and artwork.
The two women were astounded by the lovely Reading Room at the library, as are many visitors. "This is amazing!" Biden said, according to the White House pool report (via USA Today).
However, when she said that the Latino population is diverse, it didn't exactly go over well.
According to CNN, Jill Biden said that the community is "as distinct as the bodegas of the Bronx, as beautiful as the blossoms of Miami and as unique as the breakfast tacos here in San Antonio."
On social media, several also questioned how Biden pronounced "bodegas." After she mentioned breakfast tacos, the audience gave faint applause, and she shared a small giggle.
The National Association of Hispanic Journalists and others tweeted about the incident after it was reported on social media.
"We are not tacos," NAHJ wrote. "Using breakfast tacos to try to demonstrate the uniqueness of Latinos in San Antonio demonstrates a lack of cultural knowledge and sensitivity to the diversity of Latinos in the region," the group added.
According to USA Today, NAHJ encouraged Jill Biden and her speechwriters to take the time in the future better to understand the complexities of our people and communities.
While First Lady Jill Biden received criticism for a careless remark on Monday, one CBS host understood the error.
During Tuesday's episode of "CBS Mornings," host Gayle King reassured viewers that the words were not indicative of the First Lady. In a Fox News report, she said: "When you know Jill Biden, that's not who she is."
King defended Biden throughout the conversation and afterward said that her message "didn't come out correctly."
Conservative critics on Twitter charged King as being soft on Biden in response to CBS's coverage.
The piece drew immediate attention from Curtis Houck, managing editor of the right-leaning watchdog group NewsBusters, who criticized King for her flimsy defense.
"@CBSMornings gave 81 seconds to Jill Biden "taking some heat" for comparing Latinos to tacos, saying it was something "many [found] incredibly offensive," he tweeted.
Houck added: "But leave it to Gayle King to rush to Jill's defense: '[T]hat's not who she is, but it didn't come out correctly.'"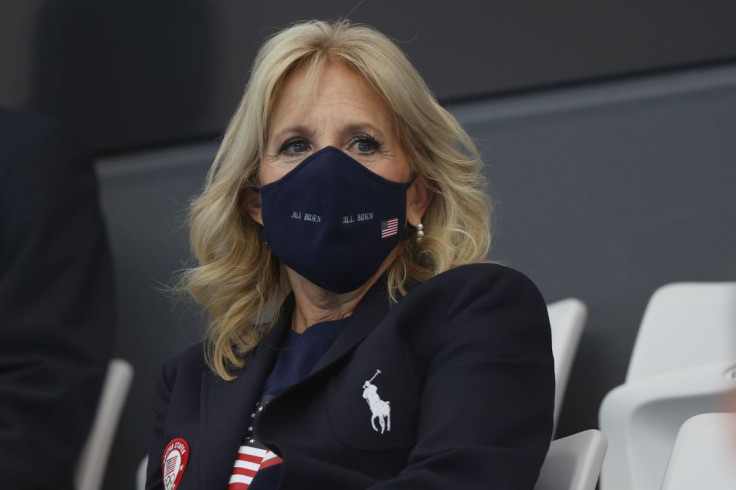 © 2023 Latin Times. All rights reserved. Do not reproduce without permission.