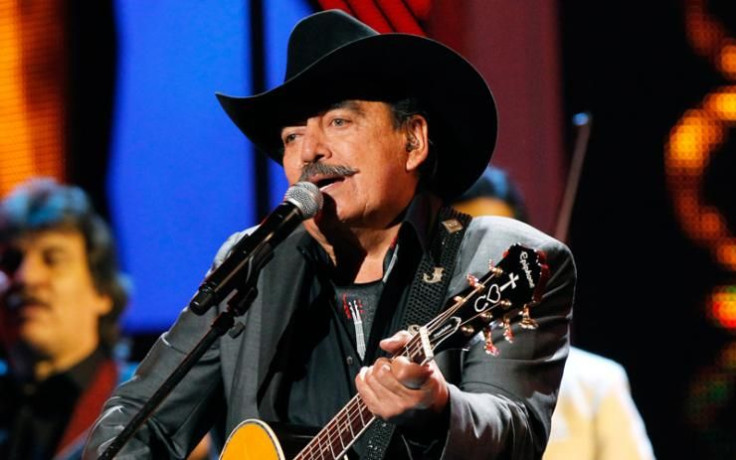 The loss of Joan Sebastian is still felt in the entertainment and music industry, but his songs still serve as his legacy that we will have with us forever. Seeing the success of "Celia" on Telemundo, we will be seeing a flood of biographical series based on the lives of legends. Televisa has green-lit a project that will be based on the life of the "Secreto De Amor" singer. Carla Estrada confirmed on "Todo Para La Mujer" radio show that she will be produced the 13-episode series for the network next year. The Mexican producer is known for realizing great telenovelas like "Amor Real," "Lazos De Amor," "Alborada," "El Privilegio De Amar" and many more. Estrada had been producing the "Hoy" morning show, but will be handing over her duties in January to a new producer.
Joan Sebastian died at the age of 64 on July 13 of this year, losing his battle with cancer in the bones. He passed away in his ranch located in Juliantla, Guerrero, Mexico at 7:15pm (local time). Weeks before his passing it had been confirmed that the singer had been hospitalized and undergoing cancer treatment under medical supervision. Julián Figueroa, son of "El Rey Del Jaripeo" and Maribel Guardia, confirmed the news at the time to morning show "Hoy." Figueroa confessed that when he was previously asked about his father's condition he had to deny the rumors as he was not authorized to talk about it and is now confirming that his father is not in critical condition. "My father is not in the middle of a horrible crisis," he said. "We are going to inform the public so they are aware and so they won't worry about my father. What is happening is that he's under a new treatment that they are testing on my father. They are doing it at the hospital so they can see the results. My father is stable, obviously with the implications of having cancer, but he isn't in greater danger."
© 2023 Latin Times. All rights reserved. Do not reproduce without permission.