President Joe Biden along with Vice President Kamala Harris and their spouses surprised customers of a popular DC restaurant following a Memorial Day event at Arlington National Cemetery on Monday.
The French restaurant Le Diplomate used to be a frequent spot for first lady Jill Biden who used to meet friends for mid-week lunches while her husband was vice president.
The restaurant honored Jill this year by having lobster risotto, her favorite dish, as a menu special to celebrate her return to DC.
The Monday visit was Joe's first known sit-down visit to a DC restaurant since becoming president, reported Fox News.
Bettina Weiss, executive director of the group Elect Democratic Women, tweeted a video of Biden's arrival. "POTUS & FLOTUS at Le Diplomate! Featuring my mother who is visiting from out of town. I couldn't have planned this better," she wrote.
In the video, a lot of people can be seen cheering for the power couples on their arrival.
Another Twitter user shared a video of Harris' arrival with her husband, Doug Emhoff.
"Thank you so much, you are amazing!" an excited diner told Harris.
"We love you!" someone else shouted at Harris.
The visit came after the President presented a wreath at the Tomb of the Unknown Soldier at Arlington National Cemetery, reported New York Post.
"My fellow Americans, we're gathered at this sacred place in this solemn hour to engage in the most fundamental of undertakings, the rite of remembrance. Remember those who gave their all in the service of America," POTUS said.
Looking out over the national cemetery, he called on Americans to "remember who gave their all in service to America."
"For while we stand amid monuments of stone, we must never forget that each of these markers – for those known and unknown here at Arlington and far beyond – represent a precious life, a son, a daughter, a mother, a spouse, brother, sister, friend and neighbor," he said.
On the occasion, he also remembered his son, Beau, an Iraq War veteran who died six years ago on Sunday from brain cancer.
Joe said that he and his wife have an idea how they're feeling on Memorial Day, but "our losses are not the same."
"We know the incredible pride you felt seeing your loved one wearing the uniform of our country, and the pride they felt wearing it," he said, before addressing his son's deployment with the Delaware Army National Guard and the year he spent in Iraq.
"I always feel Beau close to me on Memorial Day. I know exactly where I need to be. Right here, honoring our fallen heroes," he added.
Remembering those who died in sacrifice to their "duty, honor, country," he said, "we as a nation are eternally grateful."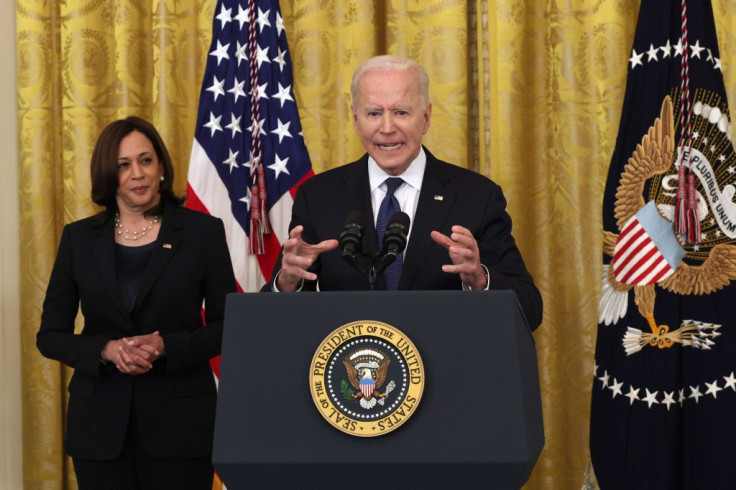 © 2023 Latin Times. All rights reserved. Do not reproduce without permission.