President Donald Trump continues to generate controversy over his tweets as now, former White House national security adviser John Bolton has slammed Trump for a recent tweet. In his tweet, Trump denied being briefed on intelligence regarding Russians' attempt to bribe Taliban fighters into killing U.S. troops, something that Bolton commented shows that Trump's "fundamental focus" is not United States' national security.
"The fact that the President feels compelled to tweet about the news story here shows that what his fundamental focus is, is not the security of our forces, but whether he looks like he wasn't paying attention. So he's saying well nobody told me, therefore, you can't blame me," Bolton explained to CNN's Jake Tapper on "State of the Union."
Earlier, as reported by CNN, Russian intelligence officers for the military intelligence GRU had recently offered money to Taliban militants in Afghanistan in exchange for them killing U.S. or U.K. troops there. The Times also reported that U.S. intelligence had already deduced that the Russian military intelligence made the Taliban the offer, Trump has been briefed about the same, and that the White House's National Security Council briefed its officials on the matter back in March.
Recently, Donald Trump took to Twitter to make a tweet, pointing out that there "have not been many attacks" on U.S. troops by Taliban fighters, which proves that the intelligence may be "phony."
And while the White House hasn't denied the report, it has released a statement that Trump and Vice President Mike Pence were not briefed "on the alleged Russian bounty intelligence."
Bolton condemned Trump's statement and found that the only reason Trump denied being briefed was to avoid looking bad "if Russians are paying to kill Americans and we're not doing anything about it."
"So what is the presidential reaction? It's to say it's not my responsibility, nobody told me about it," Bolton added.
He found the President's denial as a "part of the problem with Trump's ... decision-making in the national security space. It's just unconnected to the reality he's dealing with."
"It's about his personal position," he explained, adding that if the intelligence reports are indeed true, then it is "is one of the most serious matters ... that has arisen in the Trump administration." He further stressed that Trump poses a danger to the country and "shouldn't get a second term."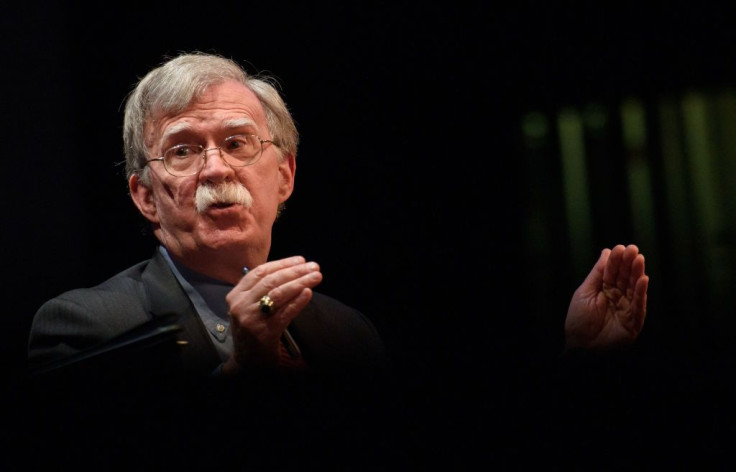 © 2023 Latin Times. All rights reserved. Do not reproduce without permission.