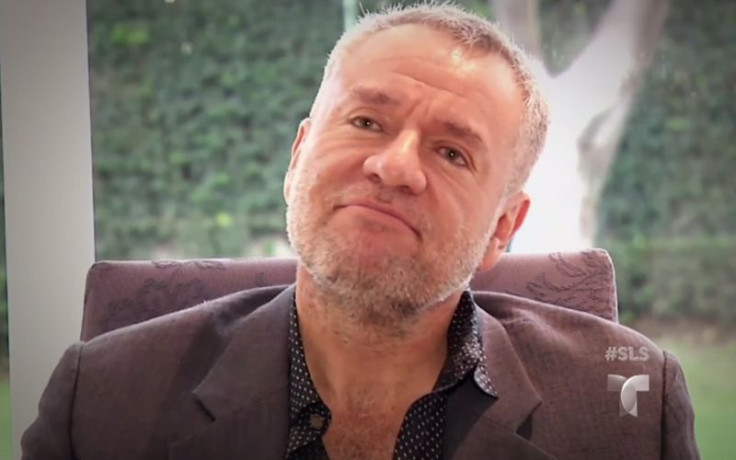 José Alberto Castro has kept mum about his previous relationship with "Lo Que La Vida Me Robó" star Angelique Boyer. That was until this week when he broke his silence and "dropped the soup" on the "Suelta La Sopa" gossip show. The Televisa producer said that he has no hard feelings towards the actress that is now dating Sebastián Rulli. "The most beautiful thing in life is that you can wake up without owing anything to anybody," he said. "That gives you peace. Gratitude is very complex, it would be very difficult to live with her. A very deep thought for the telenovela maker that launched Boyer to new grounds with "Teresa," which ironically was where she first came to close contact with Rulli.
Even though Castro feels betrayed, especially by the couple of actors he paired up for his production, he doesn't bash Angelique and would consider working with her again in the future.. "She is a person that has a lot of potential to make a great career," he said about Boyer. "She has the chops and a great interpretive range." When asked about Sebastián, Mr. Castro threw a slight bit of shade his way by saying that "their levels of capacity are very different, in interpretative range and work ethic." Seems to be that "El Güero" is deeply hurt that Sebastián went into his territory and broke their friendship. Ouch! Watch the interview below and tell us what you think!
Angelique Boyer and José Alberto Castro announced they split after a three-year relationship in March 2014. The 25-year-old "Lo Que La Vida Me Robó" actress and 53-year-old producer released a joint statement following their split that they posted on Twitter. "Through this medium we want to inform you that after a marvelous relationship full of love, it has become our decision to end it," said the letter. "In this moment in our lives we need to confront responsibilities that don't allow us to maintain, how it should be, our love. We ask for your understanding and respect so that no speculation arises. We will not make any other statement."
After many months of speculation that Angelique and her "Lo Que La Vida Me Robó" co-star Sebastián Rulli were dating, it was not until September 2014 when they confirmed they were in a relationship. Sebastián Rulli posted the following message on Twitter, "First partners, then friends and thank God's time, which is perfect, now we're together by the love we feel for each other and we would like to keep walking together on that path. With our feet on the ground and our eyes on the moon. We're a couple!" Along with the post, Rulli also added a photo of him and Angelique as babies. Boyer later retweeted the message, doubly confirming the news. The couple is still going strong and rumored to star in a "Lazos De Amor" remake. Meanwhile, José Alberto "El Güero" Castro just started production of his new telenovela called "Pasión y Poder" which stars Fernando Colunga, Susana Gonzalez, Marlene Favela and Jorge Salinas.
© 2023 Latin Times. All rights reserved. Do not reproduce without permission.