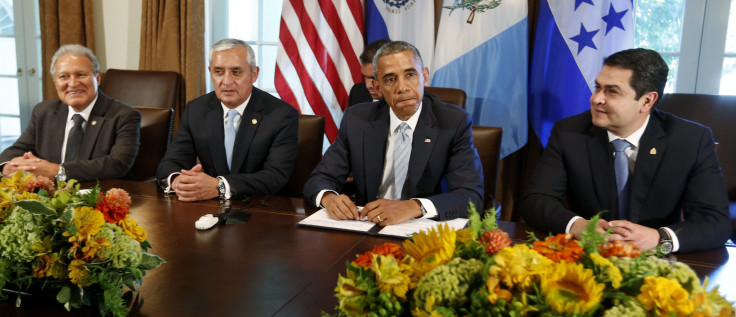 After meeting with the president of the United States last week, the president of Honduras has little hope of an immediate solution to stem the tide of children fleeing poverty and violence in Central America. Accompanied by his counterparts in El Salvador and Guatemala, Juan Hernandez met in with Barack Obama in Washingtonto to discuss how to deal with an unprecedented increase of migrant children to the United States.
Hernandez said Obama offered no explicit help and that disputes between Democrats and Republicans were killing the chances of any solution to the crisis in the short or long term. "I have not lost hope, but I thought at this point we would already have a decision to address the crisis," he said Thursday night in an interview in his office in the presidential residence. Obama asked for $3.7 billion in emergency funds to deal with the immigration crisis of children, has not received approval from Congress.
"This is such a huge monster that has one foot in Central America and Mexico, and the other foot in the United States. Now the more time passes, the more it can exacerbate the problem," he said. Hernández said that if Obama's proposal were approved, his impoverished country could receive about $ 300 million, which would be allocate to receive the deported children and their families and reintegrate them into society, plagued by gang violence.
"What we found was President Obama saying hewas appealing to Congress to approve resources," said the Honduran president. "But the issue is that, in Congress, on the GOP side, we didn't hear the same thing. And for a final solution (...) they need to work together, and I feel that this isn't happening" he added.
© 2023 Latin Times. All rights reserved. Do not reproduce without permission.