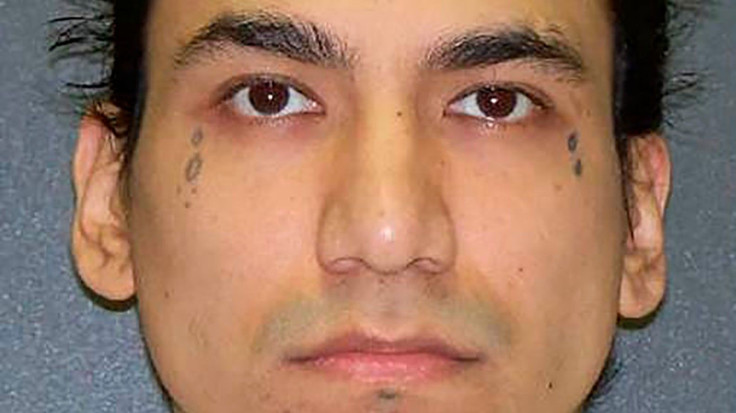 Juan Martinez Garcia, now 35, was executed on Tuesday night for his role in the 1998 murder of Mexican immigrant, father, and missionary worker Hugo Solano, then 36. Solano had moved to the U.S. from Guadalajara with his family so that his children could have a better education, according to the Christian Science Monitor.
Garcia was the 11th prisoner to be executed in Texas this year, a state that leads the nation in capital punishment. Garcia was 18 years old when he murdered Solano. He was convicted in 2000 for shooting Solano in the face four times, and robbing him of $8.
The $8 may seem superfluous to the case, but as the Monitor points out, the additional felony made the difference between whether Garcia lived or died, elevating the murder to a capital crime.
Hugo Solano's widow Ana Solano lamented the execution of her husband's murderer on Tuesday, following a last-minute apology from Garcia in Spanish, reported to AP's Michael Graczyk. She was reportedly ambivalent about the death penalty during Garcia's trial, neither speaking for nor against it.
Garcia was killed by Texas prison officials with an injection of pentobarbital around 6:30pm, according to the AP . It took around 12 minutes for him to die.
Hours before Garcia's execution on Tuesday, a Montana judge ruled that pentobarbital did not meet that state's requirement of a "ultra-fast acting" lethal injection drug. Executions in that state are now on hold.
Garcia is survived by his three teenage children, according to a prison pen-pal website profile.
© 2023 Latin Times. All rights reserved. Do not reproduce without permission.