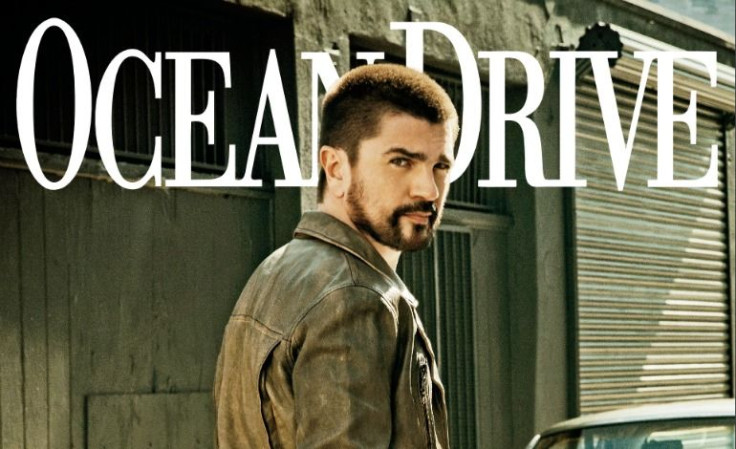 With a leather jacket, electric guitar in hand, and a penetrating stare, Juanes nabs the cover of Miami's high-end luxury magazine, "Ocean Drive." In its latest edition, the Colombian singer opens up about everything... and we mean, eve-ry-thing. Not only does he talk about music, the Latino community, and his family, but he also elaborates on the upcoming TV show he's working on, the recent performance in Arizona for detained immigrants, and why he loves living in Miami.
Back in January it was announced that Juanes will makes his small screen debut with a new show that follows up a project released in 2013 ---an autobiography titled "Chasing the Sun," which tells his story through narratives and pictures. Now, he has teamed up with "Jane the Virgin" producer Ben Silverman to bring the story to TV called "Persiguiendo El Sol." "It's inspired from the part of my life from 18 to 25 years old, from when I was living in Medellín, Colombia, with my rock band, to when I moved here and all the things that happened throughout those years. There's a lot of fiction, of course. It's going to be very extreme," he said to the magazine about his new career venture.
That same month, the "Camisa Negra" singer made headlines with John Legend after performing a special concert for detained immigrants outside of the Eloy Detention Center. Both artists joined forces to raise awareness about immigration and mass incarceration in the United States. "It touched my heart in a very deep way. The first thing they told us was 'You guys cannot speak with anyone here. If you speak with anyone, immediately we'll cancel the [show],'" he recalled. "There are many people in jail who dream to have a different life. Music is a powerful weapon for peace. You can use music to send a message to society, and people can understand and learn more about these issues. It's important to put the focus [on] these people who are mostly invisible in this country," he added.
The multiple Latin Grammy and Grammy winner, who moved from Medellin to Miami in 2000, also talked about his life in the Sunshine State, emphasizing that the 305 is the best choice he made as an aspiring artist and for the future of his family. "I just go out of the studio and give a hug to my kids and say 'I love you guys,' and then I come back and I keep working. That for me in the best," he said. "That's what Miami gives me a lot of tranquility and focus on my work and on my family."
Check out the other things he talked about with the magazine regarding music, the Latino community, and his children.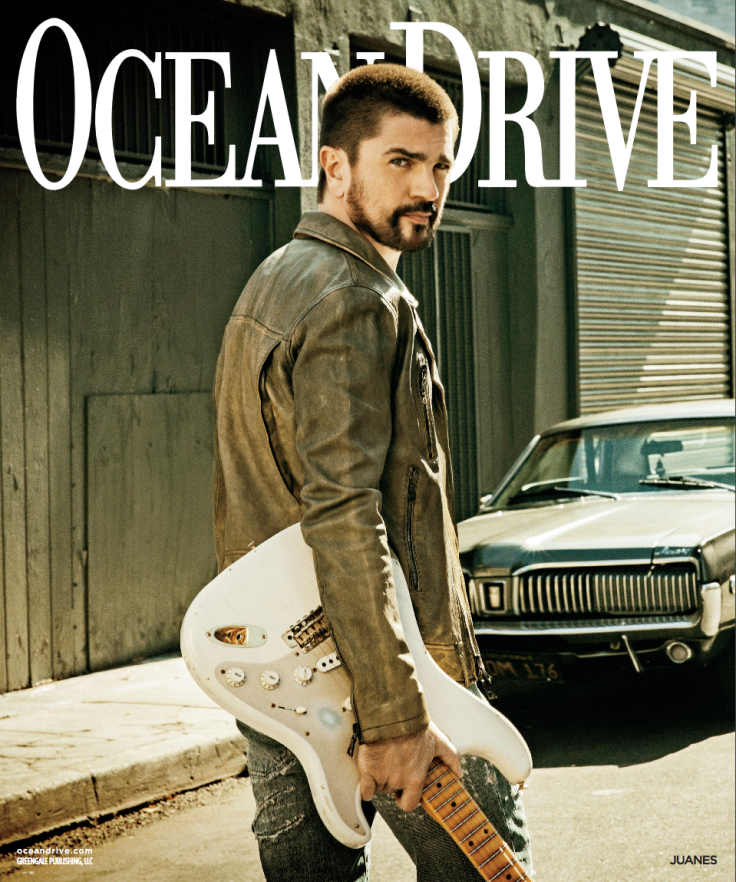 On his process for creating music: "I really love to be in the studio, I could lie in the studio for weeks. I spend most of the day here working. Sometimes I'll come with an idea I already have, and then other times I come here with nothing and start to improvise. That's how I like to work. From improvising, I find elements I really like and I start to build the song-like laying with Legos, putting things over others and changing one piece for another- and at the end of the day, you have a song. I really like the process of creating."
On being an artist in the Latin community: "Once you get into the Latin world, you can find all different kinds of music—punk, metal, hip-hop, reggaeton, salsa, merengue—there are many sounds. When they invite me to these shows, I feel honored to be part of the experience, but I am not representing the Latin world. I'm just one of millions of Latin artists doing what we love, which is music."
On why love is the important thing in his life: "The essence of [my songwriting] has always been this powerful energy, which is love. I feel today the same as I did 20 years ago, that the most important thing for me is love. What makes me feel alive and what makes me move every day is love. It's the love I have for my kids, for my wife, for my friends, family, country, and also the difficult pains this world can give and [how that] affects me."
On his children: "When you have a kid and you talk with them, they're just so cute. It's pure love. There's nothing else. They teach you every day—just how to be a better person and a better man. That pureness of love is what they teach me every day. I see myself through my kids. I love to see my son taking his karate lessons, because he loves it. My girls go to volleyball, so I go to the games. That's part of what makes me feel like I'm a dad. It makes me feel alive. I love my kids, and I love when I see them happy."
© 2023 Latin Times. All rights reserved. Do not reproduce without permission.