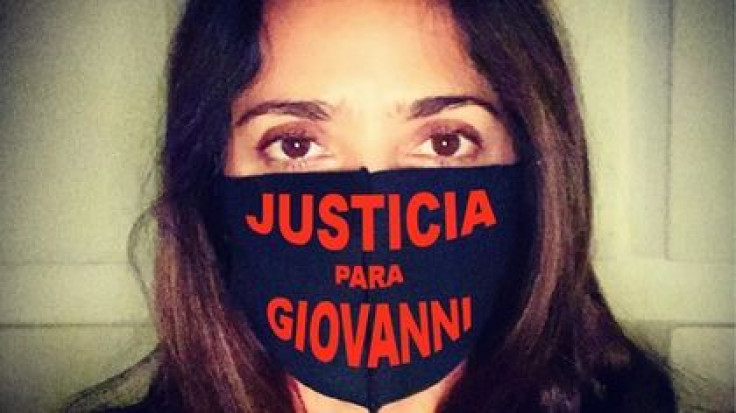 An administrative offense while walking through the Valles de Los Olivos subdivision in Tlajomulco de Zúñiga, in the state of Jalisco, cost Giovanni López's life. On May 4, a group of police officers arrested the 30-year-old Mexican who later lost his life due to the brutality of the Municipal Police officers of Ixtlahuacán de Los Membrillos.
In the video, you can see that several officers arrest López and he is subjected to one of the seven patrols that arrived at Olivio Frantoio street around 9:30 p.m., according to Infobae.
After his arrest, at least 10 officers beat, subdued, and arrested Giovanni, who died the following day from head trauma, had traces of torture and a gunshot wound to his left leg, according to the Guadalajara Civil Hospital, who pronounced his death.
According to the victim's family, the municipal president Eduardo Cervantes, sent a third party to offer $200,000 Mexican pesos ($ 9,249.75 dollars) to keep the video of the attack hidden. According to the publication, López's family was threatened with death.
The mayor said he was detached from the case, and the state attorney's office held a press conference and opened an investigation into the case. Officials said the deceased was allegedly aggressive towards officers. "The police will have to explain what that act of violence was and what were the reasons that led to the use of force in his arrest. If it is verified that the mayor made an economic offer or that he tried by some means to divert the investigation, it would be very serious conduct that we would certainly pursue, something considered as an obstruction of justice," said Gerardo Solís Gómez, Prosecutor of the Jalisco.
The murder of Giovanni López coincides with protests over the murder of George Floyd at the hands of the police. The outrage has generated debate and the Mexican actress, Salma Hayek, has been in charge of echoing and asking for justice for the murder Giovanni López.
"We ask the Mexican government for JUSTICE for Giovanni and for all the people affected by the brutality and corruption of some members of the Mexican police. And I ask those responsible for public security to find in their hearts the strength, humanity, and honor to protect our people who are so in need of heroes and hope. Let's change. #MeduelesMexico #justiciaparagiovanni," Hayek wrote on Instagram. Guillermo del Toro, and more celebrities, also joined this request.
© 2023 Latin Times. All rights reserved. Do not reproduce without permission.