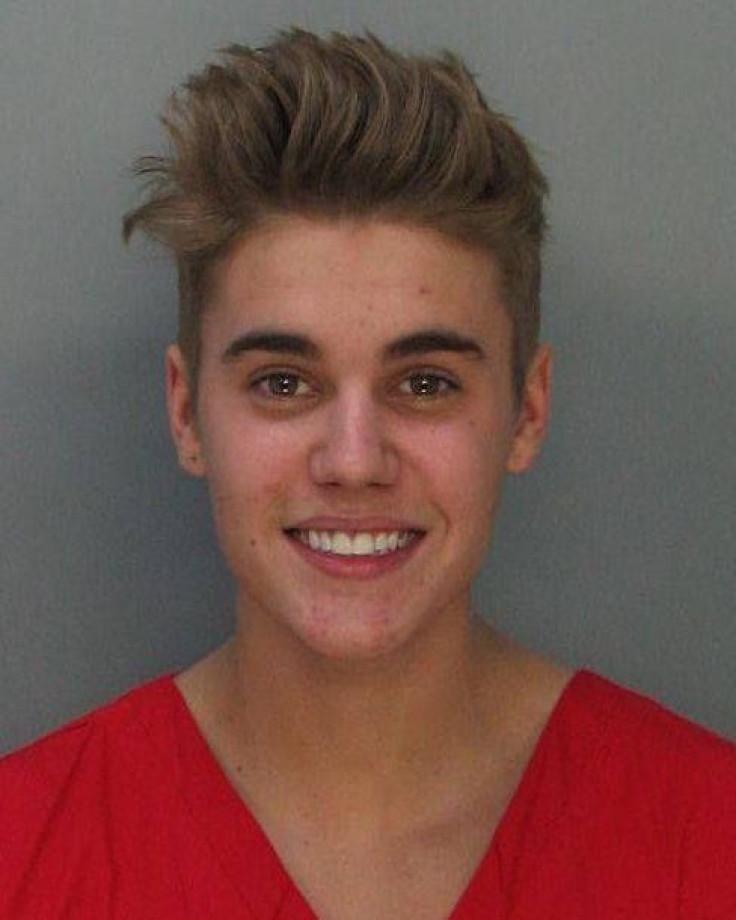 Justin Bieber has been arrested for driving under the influence and drag racing. The 19-year-old singer, who is not, yet of legal drinking age in the United States, was arrested on Thursday while vacationing in Miami Beach, Florida. At the time of the alleged crimes, Bieber was operating a rented yellow Lamborghini, police sources told local news source, NBC 6 South Florida. Local police stopped Bieber shortly after 4:30 a.m. on the suspicion that he was in fact drag racing, after approaching the luxury vehicle; officers asked the teen to submit to a sobriety, which he reportedly failed.
"He showed symptoms of someone under the influence of drugs or alcohol," Miami Beach police spokesman Bobby Hernandez told reporters. The Miami Herald has now confirmed that drug tests indicate, the pop star was indeed under the influence of a controlled substance, however they have yet to report what exactly Bieber was on. In addition, Miami Beach Police Chief Raymond Martinez revealed that Bieber was "incoherent, placed his hands in his pockets, and resisted arrest without violence." Martinez also reported that Bieber did not have a valid license, which in its self is a punishable crime.
"When the cars are going that fast, it takes awhile to catch up," said Martinez, whose officers heard the racing in the distance. Bieber was finally pulled over and cuffed in a residential neighborhood, at Pine Tree Drive and 26th St. in Miami. New York Daily News claimed that the singer's entourage, who are no strangers to trouble, reportedly blocked off local streets to create a drag strip for the pint-sized performer. Bieber is still in police custody, and will most likely be booked later this morning, when a bail will also likely be set. This is not the first of Bieber's wild antics recently, who only on Monday reportedly spent $75,000 at the King of Diamonds, a notable strip club in the Miami party scene.
© 2023 Latin Times. All rights reserved. Do not reproduce without permission.