Canadian pop singer Justin Bieber's "Justice World Tour" met and overcame another hurdle earlier this week after his Denver show was hit with a small electrical fire, which prompted a power outage around the venue's block.
The incident caused a 25-minute halt to the Ball Arena concert, which also happens to mark his long-awaited return to Colorado for the first time in six years.
According to TMZ, Bieber, 28, was forced to take a seat on Wednesday during his concert in the Mile High City following a power outage during his "Yummy" performance, which caused the stage lights and the massive video boards to go dark, leaving only the pyrotechnics working.
Technicians later managed to bring back the lights and sound with the help of a generator as the fire department quickly put out the blaze. However, the video screens, lasers, and stage lighting remained off.
"Thank you for your patience, sometimes life throws you a curveball. Not much you can do about it," Justin said when he returned to the stage to continue the show, according to 9News.
The delay cost concertgoers about 25 minutes of their time, wondering if the tour would be rescheduled yet again. The "Justice World Tour" had already been postponed and downsized due to COVID-19 several times.
Just last month, people within the concert crew contracted the virus, forcing the camp to reschedule until everyone fully recovered.
During the concert, the "Stay" hitmaker would later mention his wife Hailey, 25, to fans, telling them she is recovering well from the stroke-like health scare.
Last week, the model was hospitalized in Palm Springs with a blood clot to her brain, which caused a lack of oxygen, Hailey told fans via Instagram on Saturday, Page Six noted.
"Most of you probably know or have seen the news about my wife … but she's OK, she's good, she's strong," the "Peaches" singer said on Wednesday. "But it's been scary, you know, it's been really scary. But I know for a fact that God has her in the palms of his hands, and that's a good thing."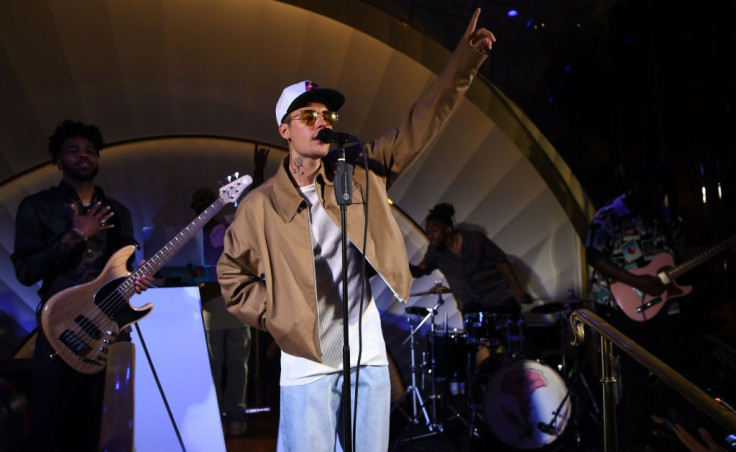 © 2023 Latin Times. All rights reserved. Do not reproduce without permission.