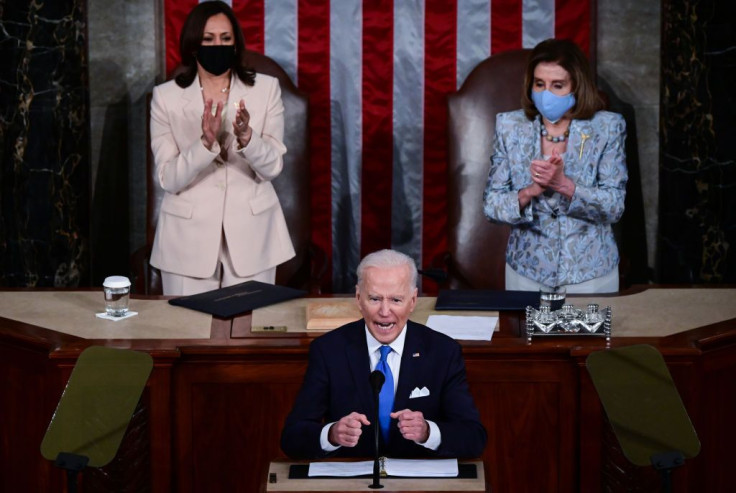 President Joe Biden's debut speech to a joint session of Congress Wednesday will be remembered for long as for the first time two powerful women -- Vice President Kamala Harris and House Speaker Nancy Pelosi -- shared the stage in Congress during a presidential address.
At the opening of the address, Biden greeted the two women standing behind him with a "Madam Speaker" and "Madam Vice President," reported AP News.
He then said, "No president has ever said those words — and it's about time."
Keeping the pandemic in mind, Pelosi and Harris, two California Democrats, began the night with an elbow-bump hello. The duo stood next to each other behind the podium in the House chamber, talking to each other and occasionally waving to lawmakers as the group waited for Biden to arrive.
"It's pretty exciting. And it's wonderful to make history. It's about time," Pelosi said prior to the speech.
In the past, Pelosi sat on the rostrum in the House chamber for several addresses by Presidents George W. Bush, Barack Obama and Donald Trump.
Harris expressed her excitement about the speech on Twitter. "We've arrived at the Capitol. Looking forward to the President's address."
During the speech, Biden laid out a "blue-collar blueprint to build America" amid the pandemic, reported USA Today
"America is on the move again. After 100 days of rescue and renewal, America is ready for a takeoff," Biden said.
He described the ongoing vaccination effort, and the $1.9 trillion coronavirus relief package that Congress passed in March, as proof that government still works.
"In our first 100 days together, we have acted to restore people's faith in our democracy to deliver," Biden said.
His speech was mostly a call to action on new initiatives which, if approved, would be more than emergency assistance. The packages that are proposed by Biden consist of what the White House calls generational changes in transportation, housing, digital infrastructure, home care services, social safety net programs, child care, education and clean energy, among others.
Biden also touched upon issues regarding gun policy, policing reforms, voting access and illegal immigration.
Owing to the pandemic, the audience was reduced from the usual 1,500 listeners to about 200 lawmakers in the House chamber.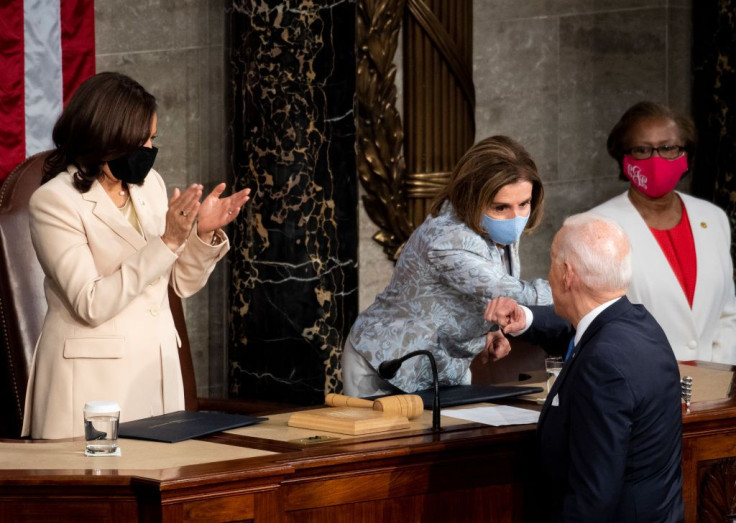 © 2023 Latin Times. All rights reserved. Do not reproduce without permission.