U.S. Vice President Kamala Harris was reportedly inside the Democratic Party's Headquarters in Washington, D.C. on Jan. 6 last year when a pipe bomb was first found outside the building just hours before the Capitol Riots occurred.
When Capitol Police evacuated people from the Democratic Party's Headquarters after the pipe bomb was found, it was reported that a Secret Service "protectee" was among those who were taken out. It has now been confirmed that the "protectee" was actually Vice President Harris, according to Politico.
The pipe bombs were planted on Jan. 5 by an unknown suspect. They were found in both the Democratic Party and the Republican Party's Headquarters, before being found and neutralized in the afternoon of the next day just as the Capitol Riots reached their peak, according to the Guardian.
Many individuals have been left shocked by the revelation that Vice President Harris was in the Democratic Party's Headquarters during this time, as it put her life in direct danger during the Jan. 6 events, which was an attempt by many Trump supporters to stop the official certification of the election's results.
Vice President Harris has not commented on this new revelation. She has previously decried the Capitol Riots during the aftermath of the event, speaking of the danger this inflicted on the many members and staff of Congress at the time.
"I had left, but my thoughts immediately turned not only to my colleagues, but to my staff who had been forced to seek refuge in our office, converting filing cabinets into barricades," she said.
The person who left the pipe bombs at the Democrat and Republican's headquarters is yet to be found, despite video evidence of the suspect planting the explosives in the FBI's possession. The FBI is offering a $100,000 reward for any information that may lead to identifying the bomber.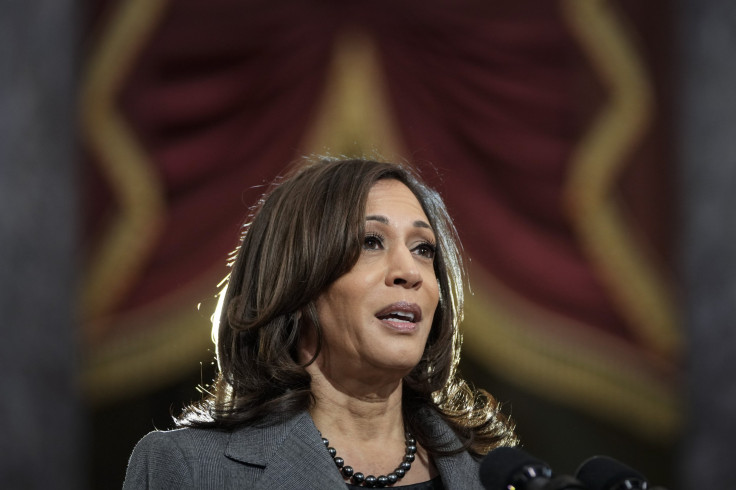 © 2023 Latin Times. All rights reserved. Do not reproduce without permission.