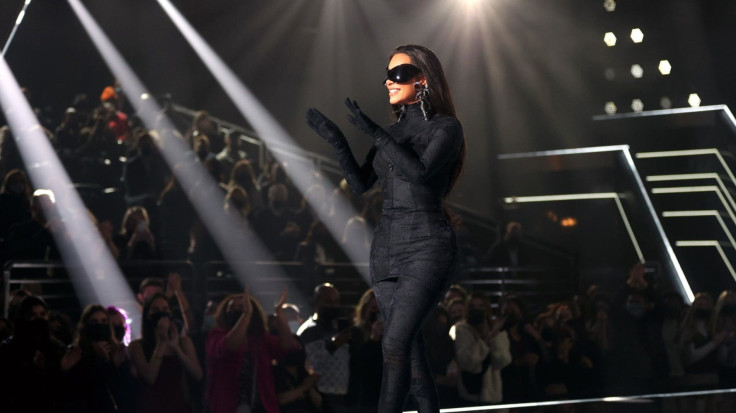 Kanye West has accused estranged wife Kim Kardashian of "kidnapping" their daughter Chicago on her birthday.
The 44-year-old rapper lashed out at Kardashian after the beauty mogul claimed that she stands as the family's main provider, "What do you mean by main provider? America saw you try to kidnap my daughter on her birthday by not providing the address," West wrote in his caption alongside a screenshot of Kardashian's earlier statement.
"You put security on me inside of the house to play with my son then accused me of stealing I had to take a drug test after Chicago's party cause you accused me of being on drugs," the rapper alleged after the "Keeping Up With the Kardashians" star became upset with him for "airing their dirty laundry" in public.
"Kanye's constant need for attacking me in interviews and on social media is actually more hurtful than any TikTok North might create. As the parent who is the main provider and caregiver for our children, I am doing my best to protect our daughter while also allowing her to express her creativity in the medium that she wishes with adult supervision — because it brings her happiness," Kardashian said in the statement on her Instagram story Friday. "Divorce is difficult enough on our children and Kanye's obsession with trying to control and manipulate our situation so negatively and publicly is only causing further pain for all." North and her mother set up their joint account in Nov. last year.
The rapper's attacks on Kardashian came follwing her allowing their 8-year-old daughter to use and post content on TikTok against his will. West is known to have publicly attacked Kardashian since they split; he previously claimed that she was keeping their kids away from him.
Kardashian filed to divorce from the rapper in Feb. 2021. They share four kids -- daughters North, 8 and Chicago, 4, sons Saint, 6, and Psalm, 2. The exes are currently with their new partners. While Kardashian has been going out with comedian Pete Davidson, Julia Fox and West are reportedly going strong despite rumors of a breakup due to the "Uncut Gems" star's decision to delete her Instagram photos with the rapper.
© 2023 Latin Times. All rights reserved. Do not reproduce without permission.