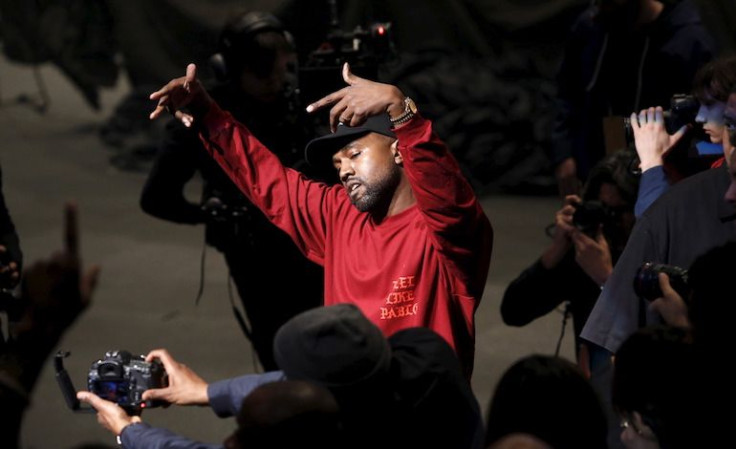 Looks like Kanye West wasn't being completely honest when he said his latest album, "The Life of Pablo," would never be on Apple. Def Jam has confirmed to The New York Times that you'll be able to stream "a newly updated, remixed and remastered version" of the album on all major services by midnight on Friday.
The album was initially launched exclusively through Tidal but today "The Life of Pablo" was made available on other streaming services including Apple Music, Google Play Music and Spotify.
Ahead of the arrival to different music streaming services, West made changes to 12 of the 19 songs featured on the album. It's not the first time he's done this, "Wolves" recently saw the reintroduction of vocals from artists Vic Mensa and Sia as they were removed in the earlier release of the album.
Notably, the album is also on sale on the superstars website -- something West previously said he would never do. There's been no indication that the album will be sold through iTunes, Google Play Music or any other digital stores at a later date. It's also unclear if "The Life of Pablo" will ever get a physical release, although we doubt it.
"The Life of Pablo" was supported by a series of promotional singles released in conjunction with West's GOOD Fridays giveaways, which included "Real Friends" and "No More Parties in L.A." and was premiered at Madison Square Garden as part of the rappers Yeezy Season 3 fashion collaboration with Adidas.
This move could be due to the recent numbers released from Tidal. According to a press release, West's "The Life of Pablo" was streamed over 250 million times in its first 10 days of availability. As the press release notes, those numbers are "ultimately changing the way the music industry views album rollouts."
© 2023 Latin Times. All rights reserved. Do not reproduce without permission.