Lakers legend Kareem Abdul-Jabbar blasted LeBron James in a blog post titled, "Dear LeBron: Here's the COVID-19 Help You Requested in Your Spider-Man Meme" on Monday. The content was a nod to the IG post that James, two days prior, shared, according to the New York Post.
The meme features three Spiderman characters pointing at each other, labeled, "COVID," "Flu" and "Cold," captioning it with, "Help me out folks."
In response, Abdul-Jabbar wrote in his blog, "With his message: 'Help me out folks' was a blow to his worthy legacy. The meme implies that LeBron doesn't understand the difference among these three illnesses, even after all the information that's been presented in the press."
Abdul-Jabbar also called the meme "uninformed" and went further to say that, "LeBron has encouraged vaccine hesitancy which puts lives and livelihoods at risk," TMZ noted.
Meanwhile, "King James," who has been reportedly inoculated against COVID-19, is yet to respond to Abdul-Jabbar's latest message. In September, he insisted said it is not part of his job to advocate for vaccines against coronavirus.
"You guys know me, anything I talk about, I don't talk about other people and what they should do. I speak for me and my family. That's what it's about," James said at the time.
"We're talking about individual bodies. We're not talking about something political, or racism or police brutality," he added. "We're talking about people's bodies and well-being. I don't think I should get involved in what other people should do for their bodies and livelihoods."
The latest tirade came after LeBron passed the late Los Angeles Lakers star Kobe Bryant as the NBA's all-time leading scorer when he secured 396 career points on Christmas, eclipsing the Black Mamba's 395.
ESPN reported that James also thumped Abdul-Jabbar for the most points scored on a single date in NBA history after he finished Christmas Day with 422 points scored on Dec. 26, nine points ahead of Abdul-Jabbar's 413 points on the date.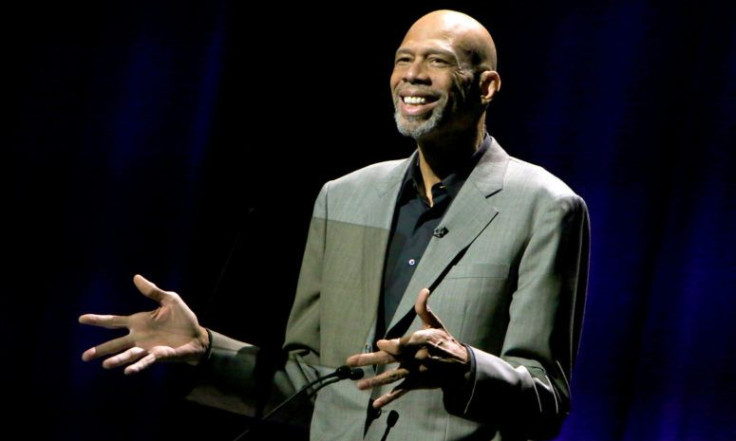 © 2023 Latin Times. All rights reserved. Do not reproduce without permission.