Los Angeles Lakers legend Kareem Abdul-Jabbar has taken a swipe at unvaccinated NBA players, calling on the league to mandate players and staff be vaccinated or have them removed from their teams.
The 74-year-old Hall of Famer, a vocal advocate for getting the vaccine against COVID-19, received his jab on camera and appeared in an NBA public service announcement to urge others to get vaccinated and protected against the virus as well, CNN reported.
"There is no room for players who are willing to risk the health and lives of their teammates, the staff, and the fans simply because they are unable to grasp the seriousness of the situation or do the necessary research," Abdul-Jabbar noted.
Kareem, who established himself as one of the league's top scorers with his signature "skyhook" shot, also slammed vaccine deniers for their "arrogance at disbelieving immunology and other medical experts."
"If their child was sick or they themselves needed emergency medical treatment, how quickly would they do what those same experts told them to do?" he added.
As the COVID-19 pandemic continues to plague the nation, the recent surge over the last few months proves to be more concerning due to the highly transmissible Delta variant.
Currently, all referees and a majority of NBA staff working within 15 feet of players have been told to be vaccinated by Oct. 1. The league claims 90 percent of its more than 450 players have received at least one shot, according to Ahn Fire Digital.
However, players are not required to be vaccinated, including Andrew Wiggins and Kyrie Irving. Some 60 of them are yet to receive a single COVID-19 shot.
Meanwhile, the NBA has expressed its desire to have everyone in the league's bubble inoculated so they may return to some semblance of normalcy, which would see teams playing in arenas packed with fans again.
A league spokesperson said they would eventually have to deal with the players and staff who are reluctant to get the shot for different reasons.
Abdul-Jabbar also expressed disappointment in notable professional players advocating against vaccine use, particularly those of color, noting that such a dangerous move contributes to the rising COVID-19 death toll, The Score noted.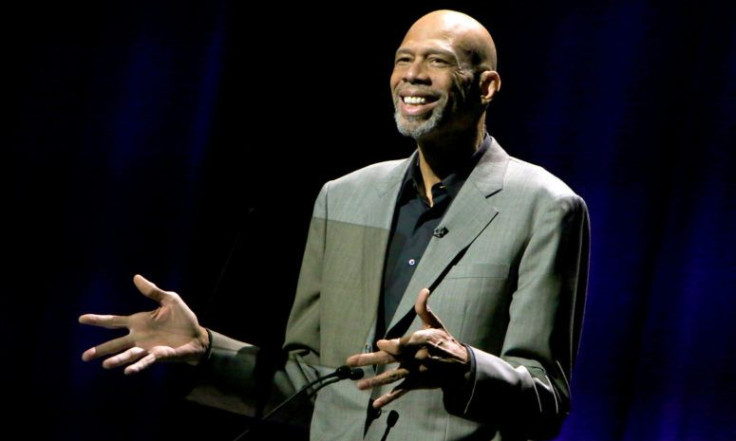 © 2023 Latin Times. All rights reserved. Do not reproduce without permission.