Authorities detained a Delta Airlines passenger after she hit another flyer last week during a heated argument about wearing masks while aboard a flight from Tampa to Atlanta on Dec. 23.
A video of the incident has emerged over the weekend, which also saw the moment the crazed woman was booted out of the flight on Thursday as the cops waited for the plane to touch down and place her in handcuffs, the Daily Beast reported.
According to authorities, the unruly flyer identified as Patricia Cornwall went ballistic and verbally harassed a man for not wearing a mask while eating and drinking. However, in a video captured by another passenger, Cornwall herself appears to not be wearing a mask properly.
In the footage, Cornwall yelled at the man to "put your fucking mask on!" after spotting him without the face covering. Things got even more heated after he asked her to sit down and called her a "Karen," WFLA noted. A war of words would later ensue, which also saw the man labeling Cornwall a "b**ch."
Eventually, Cornwall would walk towards the man and slap him at least once in rage, forcing crew members of Flight 2790 to restrain her. Delta has since released a statement saying they have "zero tolerance for unruly behavior."
"This disturbance led to the injury of fellow passengers and Delta employees," the Atlanta Police Department said in a statement.
Someone in the clip would also narrated that the woman "went crazy on the airplane, punched this man in the face, spit on him, scratched him (and) poured hot water on my leg."
Police said they were called to an incident at the Hartsfield Jackson International Airport to detain the woman at the gate when the flight landed at 6:10 p.m. Police then met with airline employees at Gate A11 and heard from passengers describing the incident, according to the New York Post.
The FBI was also notified about the incident, which subsequently saw Cornwall escorted to a domestic police precinct where the feds took custody of her.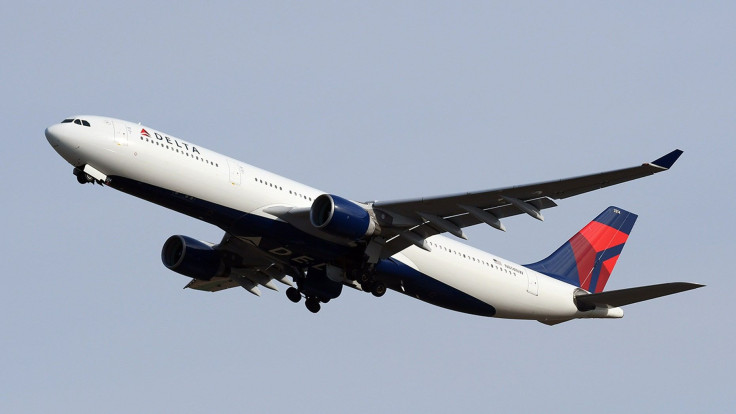 © 2023 Latin Times. All rights reserved. Do not reproduce without permission.