An "erratic" JetBlue passenger has been apprehended by police for alleged crimes committed aboard a commercial aircraft that prompted an unannounced landing in Minneapolis during a flight late Sunday afternoon.
The suspect Mark Anthony Scerbo, 42, of Mechanicville, New York, about 20 miles north of Albany, was charged with drug possession, confirmed the Minneapolis–Saint Paul International Airport Police, the New York Post reported.
In a statement, JetBlue said that Flight 915 was forced to conduct an emergency landing to Minneapolis after Scerbo started to act erratically and aggressively toward airline crew members and other passengers.
The unruly passenger, who posed as a flight risk, allegedly refused to wear a mask, snorted a white substance, and then reportedly inappropriately touched at least one female passenger.
A passenger also claimed that Scerbo had a pungent scent on him and boarded the plane hurling racial slurs at other passengers. Witnesses suspected that the man may have been high on cocaine or meth.
Other passengers, who were completely oblivious to the commotion he was starting, reportedly spotted the man holding a white feather throughout the flight before the emergency landing, according to KGO.
According to crew members, the suspect had been antagonizing other passengers in the plane, to the point that they had to transfer a female passenger to another seat due to "unwanted touching." The man in question had also been coming back and forth to the airplane lavatory to relieve himself.
At one point, he signaled "stabbing motions" using what appeared to be a plastic knife or fork toward one person, according to a flight attendant, who described the suspect as "erratic."
"It was decided that all four flight attendants felt uncomfortable with what was going on. [Minneapolis] was the closest place to go, so we as a team made the decision to come here," he said.
To remove the unruly flyer off the flight, the plane was diverted to Minneapolis where Scerbo was met by officers and the FBI upon landing, taking him into custody. The flight then proceeded on its trip to San Francisco.
Following the disorder, the flight touched down in San Francisco by 7:24 p.m., nearly two hours late. Passengers of Flight 915 commended JetBlue crew members on board for their swift response to guarantee a safe flight and better flying experience for their customers, NBC reported.
Scerbo, who is held in a Minneapolis jail on $30,000 bail on Tuesday, is also being held on a federal warrant, Hennepin County, Minneapolis jail records show. The man is being investigated for crimes committed aboard commercial aircraft.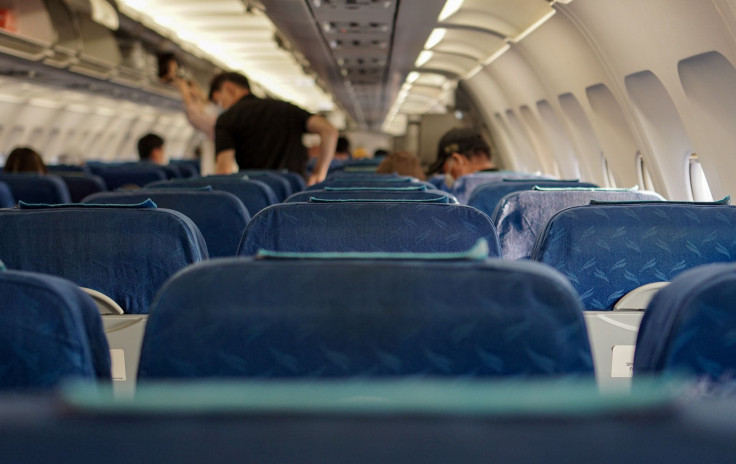 © 2023 Latin Times. All rights reserved. Do not reproduce without permission.