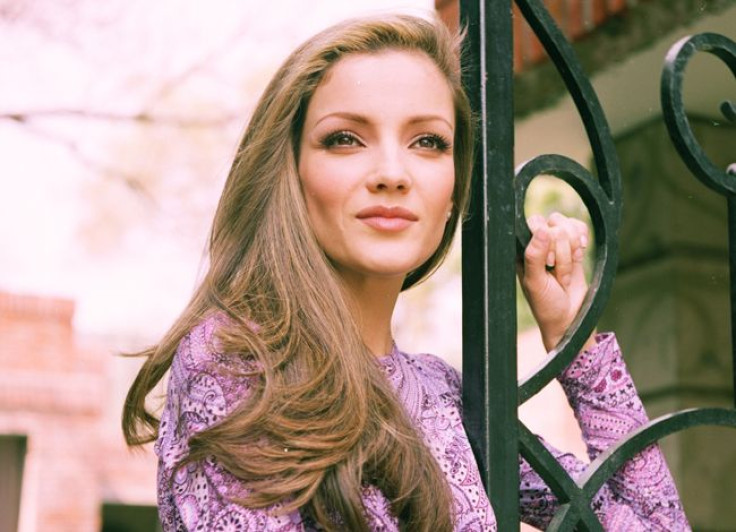 UPDATED: OFFICIAL CAUSES OF HER DEATH REVEALED, ACTRESS DIED OF A CARDIOPULMONARY ARREST DUE TO STRUGGLES WITH ANOREXIA AND BULIMIA
Karla Álvarez has died at the age of 41 from an alleged respiratory failure, Mexican journalist Gustavo Adolfo Infante confirmed on Twitter. "Unfortunately I confirm that passing of actress Karla Álvarez at the age of 41. May she rest in peace." The actress was known to play the villain in telenovelas and her last melodrama was in this year's "Qué Bonito Amor" where she played a prostitute named "Irasema." It was rumored that álvarez had been battling with alcoholism and an alleged eating disorder, and reports earlier this year had rumors circulating that she was being forced out of the telenovela because her addictions were affecting her reliability at work. RELATED: From 'Maria Mercedes' To 'La Mentira 'These Are The Telenovelas We Will Always Remember Her For [PHOTOS AND VIDEO]
Karla Ávarez rose to fame after her starring role in "María Mercedes," where she played Thalia's younger and stubborn sister. After that soap, she participated in telenovelas like "Buscando El Paraíso," "Acapulco, Cuerpo y Alma." In 1997 she was given the opportunity to star in a telenovela titled "Mi Querida Isabel" with Ernesto Laguardia. This would be her only starring role throughout her career. She then found success playing the main villain in "La Mentira" with Kate del Castillo. Roles in "La Intrusa," "Alma Rebelde," "Inocente De Ti," "Heridas de Amor," "Las Tontas No Van Al Cielo" followed until her last telenovela this year, "Qué Bonito Amor."
Actors in the entertainment world are shocked at the news, "Surprised and saddened by the surprising death of Karla álvarez. Peace and resignation to her relatives," Carlos de la Mota wrote on Twitter. Comic Adrián Uribe wrote, "Surprised with the death of Karla Álvarez, may she rest in peace." RELATED: Karla Alvarez Death Shocks Thalia, Kate Del Castillo, Other Celebrities Remember Her
We remember her with a photo gallery of her best telenovelas and the opening credits of her starring role in "Mi Querida Isabel" below.
LEAVE YOUR CONDOLENCES IN THE COMMENTS SECTION AND WE WILL FORWARD THEM TO HER FAMILY
PHOTOS: LATIN CELEBS WHO DIED TRAGICALLY
© 2023 Latin Times. All rights reserved. Do not reproduce without permission.