A video posted on Facebook by Colombian pop star Karol G has given fans another reason to love her more.
In the video, Karol G talks on how she used to "edit" her photos to "look good."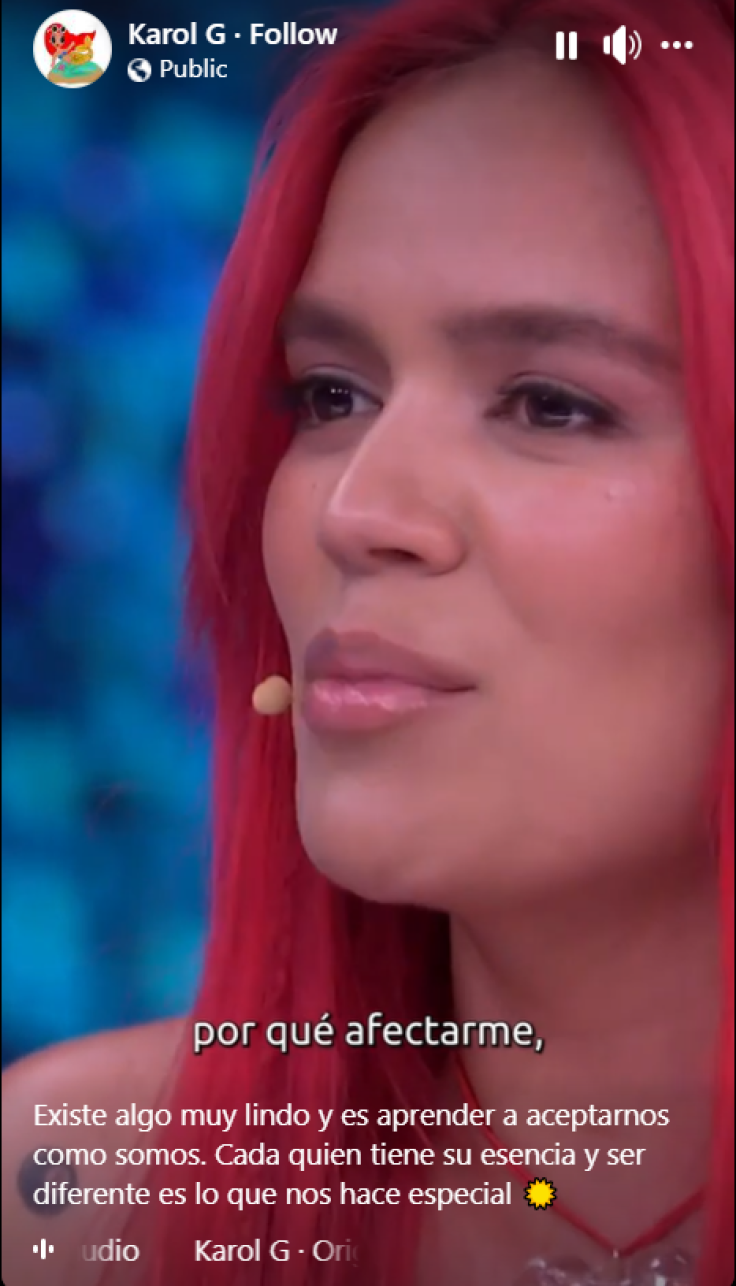 "Yo tengo que decir que por mucho tiempo, yo también le hacía retoques a las fotos para que se vieran perfectas, para que vieran increíbles," she said.
The Colombian singer said it "wasn't worth it" when paparazzies took a photo of her in the beach and she did not come out looking the same as she did in her Instagram photos.
"No tiene sentido porque en realidad eso es lo que yo soy," the pop star said. "Yo por un tiempo estoy súper fit y otras veces no estoy tan fit," she added.
Karol G also said in the video on how people would "bully" her on her appearance, including how she would dress and talk.
In the video she talked about how the "bullying" would affect her, until one day she realized that it should not bother her as much as it does.
"...trato de ser muy abierta en las redes sociales, causando como un poquito de ese "sabe que, yo soy como tú,"'she said.
Fans went crazy over her honesty!
A Facebook user commented:
"Me gusta tu sinceridad y q demuestra q te amas a tí como eres. El mundo seria más feliz si hicieran lo mismo. Pero al ser humano le gusta aparentar lo q no es y de presumir. Tu humildad y honestidad te hace brillar cada día más."
Another Facebook user commented:
"Que bella, eso es lo mejor que he he escuchado tenemos que amarnos como somos
Eres tremenda artista y súper ser humano."
© 2023 Latin Times. All rights reserved. Do not reproduce without permission.