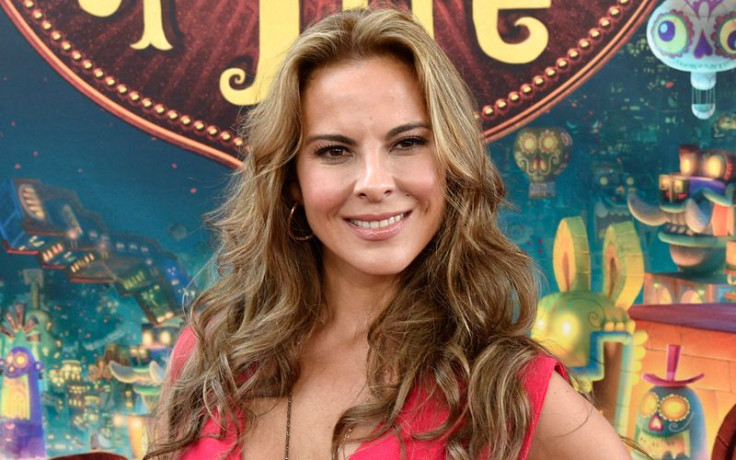 Probably as a follow up to her interview with Diane Sawyer, where she revealed details about her meeting with Mexico's most wanted drug lord, 'El Chapo' Guzmán, Kate del Castillo talked to Carmen Aristegui about what's going on now. During their sit-down, the actress insisted that things with the Mexican government have become very personal against her. "I'm afraid that I'm being treated as guilty, since my innocence presumption has been completely violated," said del Castillo, who had previously mentioned that she's not afraid of Guzmán, but rather of what Mexican officials are trying to do to her.
"They're saying they're calling me in as a witness. And as you know, as a witness I have no rights whatsoever. So I can go to Mexico, but they're going to take and arrest me; and they can put me in house-arrest for 80 days," she explained. "The can give me the worst 80 days of my life; the worst 24 hours of my life, or simply change my status." "That is, from witness to suspect?" asked Aristegui. "Exactly," the actress responded.
The "Reina del Sur" star also remembered what she told Aristegui last November about Angelica Rivera's alleged "millionaire salary" at Televisa, with which she bought the scandalous 'Casa Blanca.' "Those remarks don't help me much. But I did say that was what I thought; I though it was atypical (the salary), but I also don't know what kind of contract she has (Rivera). She might've had a millionaire contract, but to me it seemed atypical," del Castillo said, attempting to explain why she thinks things have turned personal against her.
In the end, both Aristegui and the actress agreed to meet again after her legal issues are solved. "So, you have many stories you'd like to tell but you can't tell now?" "I have a few stories to tell, yes," she responded. "And will you?" Aristegui insisted. "When my legal issues are solved, yes."
© 2023 Latin Times. All rights reserved. Do not reproduce without permission.