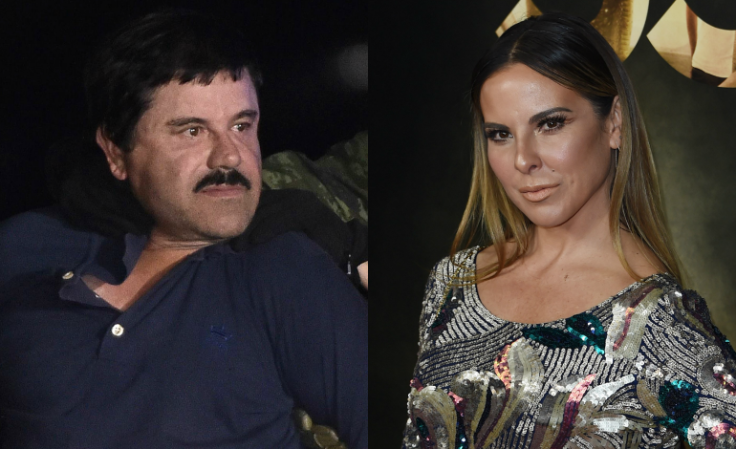 Six months after escaping prison again, Joaquin "El Chapo" Guzman was recaptured by Mexican marines following a gun battle on Friday, January 8. A couple of hours following his arrest, Rolling Stone published an exclusive article by actor Sean Penn, who wrote about a secret interview he had with the "most wanted man in the world." According to Penn, the connection between him and the Mexican drug lord was organized with the help of telenovela and film actress Kate del Castillo.
Though Kate is a household name in the Latino community, many people are wondering who the 43-year-old actress, known for starring in narconovelas "La Reina del Sur" and "Dueños del Paraiso," is. Here are some things to know about Kate's and El Chapo's relationship.
1) Four years ago, Kate del Castillo expressed her mistrust of the Mexican government on Twitter. In the tweet, she let it be known that her trust would go to "El Chapo" instead of the government. "Mr. Chapo, wouldn't it be cool that you started trafficking with love?" she wrote on her social media account.
2) In response to her tweet, a lawyer representing El Chapo contacted the actress and said that Guzman wanted to send her flowers in gratitude. "She nervously offered her address, but with the gypsy movements of an actress, the flowers did not find her," says Penn in the Rolling Stone article.
3) El Chapo was interested in seeing the story of his life told on film, but would entrust its telling only to the Mexican actress.
4) The same lawyer contacted Kate, and according to Penn, "the imprisoned drug lord and the actress began to correspond in handwritten letters and BBM messages."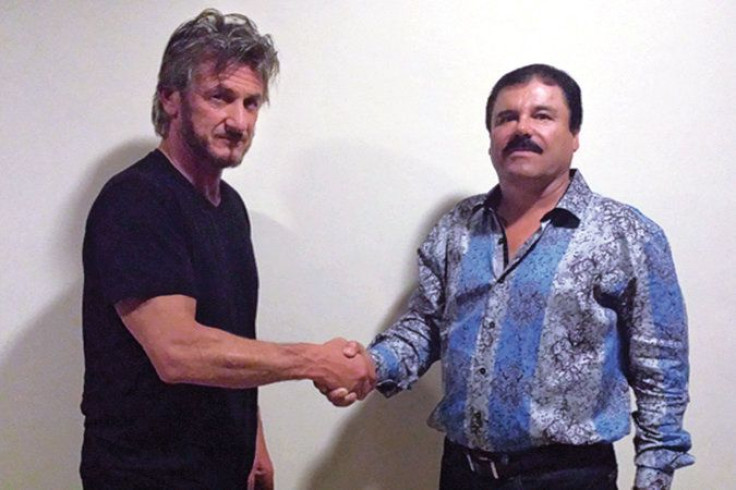 5) At a social event in Los Angeles, Del Castillo met with a man identified as "Espinoza," who is well connected to financial sources. Kate proposed him a partnership to make a film about El Chapo. "This was when Espinoza included our mutual colleague and friend El Alto. I learned of their intention to make the film, but I did not know Kate or have any involvement with the project," Penn stated.
6) Penn finds out about Kate's project after El Chapo's prison break on July 2015, when the actor reached out to Espinoza and mentioned he wanted to write a magazine story about the drug lord. According to the Rolling Stone article, Kate had been intermittently receiving contact from Chapo even after his escape.
7) Espinoza made the connection between Kate and Sean. "Kate agreed to make the bridge, sending our names for vetting across the border. When word came back a week or so later that Chapo had indeed agreed to meet with us, I called Jann Wenner at Rolling Stone. Myself, Espinoza and El Alto were given the assignment."
8) Penn notes that Kate was his "ticket to El Chapo's trust." She also made the connection with representatives of the Sinaloa cartel to coordinate the secret meeting.
9) When the two actors finally met El Chapo at a secret location in Mexico, Penn described Kate's and El Chapo's encounter like that of a father and daughter relationship. "He opens Kate's door and greets her like a daughter returning from college," he said.
10) Penn also states that the Mexican drug lord doesn't drink alcohol, but with Kate he drank tequila. "I don't usually drink … but I want to drink with you," Guzman told Kate, according to the Rolling Stone article.
The Associated Press reports that it was Penn's secret interview that helped authorities locate El Chapo. Both Kate and Sean are under investigation for their secret meeting in Mexico, reports ABC News.
© 2023 Latin Times. All rights reserved. Do not reproduce without permission.