Prince Harry's "Spare" is out now, and his sister-in-law Kate Middleton is allegedly very upset by the allegations made against her in the explosive memoir.
Tom Bower, author of "Revenge: Meghan, Harry and the War Between the Windsors," told Page Six that the Princess of Wales is "outraged and hurt."
In the book, the Duke of Sussex detailed the cold relationship between his wife, Meghan Markle, and Kate. He claimed that at one point, his sister-in-law wanted all the bridesmaid dresses to be remade just four days before Harry and Meghan's wedding. The reason was because Kate's daughter Charlotte's dress didn't fit properly. Eventually, she agreed to visit Meghan's tailor to have it altered. But Harry wrote that he later found his then-fiancée in tears "on the floor" following the argument. He said that the next day, Kate brought over a card, flowers and apologized.
He also alleged that the former actress was reprimanded for telling Kate, who had just given birth to Prince Louis, that she "must have baby brains because of her hormones" amid a fight.
Harry also alleged that Kate was not happy when Meghan asked to borrow her lip gloss before their appearance at the Royal Foundation Forum in 2018. Harry wrote that Kate was taken aback, but went into her "handbag and reluctantly pulled out a small tube." Then Meghan squeezed some onto her finger and applied it to her lips while the former "grimaced."
Bower labeled the claims "grotesquely gutter" and "disgraceful." He noted that the book was finished when Harry attended his grandmother Queen Elizabeth's funeral in September 2022. He said that the deception of "Harry at the Queen's funeral knowing what he'd written about Kate and William and his father, without giving a hint of what was to come, it's just unbelievable."
Bower noted that Meghan may also have a tell-all book in the works, so "this is the way they are going to make their money for some time now."
Meanwhile, The New York Times has published an article that suggests that Americans may be getting tired of Harry's complaints. The newspaper's former London correspondent Sarah Lyall wrote a piece headlined "Has Prince Harry's Confessional Tour Run Its Course?" She asked whether the "tide seems to be turning" in Americans' attitudes towards the couple. She said that people in America had a "soft spot for royals in exile," but noted that "there are only so many revelations the public can stomach." Lyall asked if the couple's "troubles" had become "so repetitive or even tiresome" that they had "eroded their personal brand."
In 2021, Harry and Meghan did an explosive interview with TV personality Oprah Winfrey for the CBS television network, reported Daily Mail. This was followed by their Netflix docu-series which released last month. Now, Harry is busy doing a series of TV interviews to promote "Spare."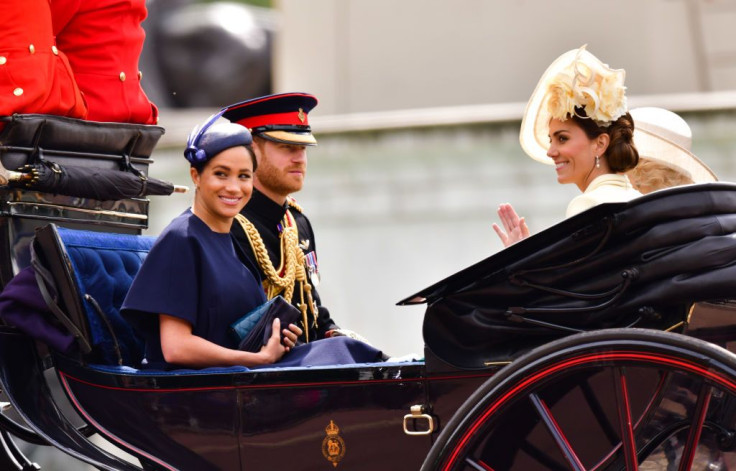 © 2023 Latin Times. All rights reserved. Do not reproduce without permission.