Prince Harry is geared up to unleash another series of tell-alls through his memoir, "Spare," and the British Royal Family is bracing for impact.
The 38-year-old spoke out in two TV interviews that will be aired before his memoir hits bookshelves on Jan. 10. Both ITV and CBS News' "60 Minutes" have shared clips of their sit-downs with Harry, which are airing on Sunday. In them, Harry continues to speak against the British monarchy, reported Fox News.
In 2020, he and his wife, Meghan Markle, announced that they were stepping back as senior members of the British Royal Family. In the following year, they spoke about their decision to leave with TV personality Oprah Winfrey in an interview. Last month, Netflix released "Harry & Meghan" that also detailed the couple's experiences leading to their decision to leave the U.K.
Royal expert Kinsey Schofield, the host of the "To Di For Daily" podcast, said that the British Royal Family is bracing for negative headlines, "but they have survived much worse." According to her, they are confident that this is only temporary, and their team gets the sense that "people are very much over this storyline." She feels that if Harry's family responds, then it keeps his and Meghan's "drama going." If they don't defend themselves and "Harry and Meghan keep beating the same drum, people will grow increasingly tired of this very shallow storyline."
Royal commentator Hilary Fordwich said that literally and figuratively, Harry has "sold his soul as he was paid by Netflix to bear his soul." She noted that since the British Royal Family will not be speaking freely, and haven't sold their souls, "we can gather from many that they are 'completely exhausted' and 'weary' with the misinformation from Harry."
Author Christopher Andersen, who recently wrote a book about King Charles III, said that the king and Prince William have epic tempers, and "I shudder to think what is happening right now behind closed doors." He said that it's impossible to imagine that Harry's memoir won't just be another "nail in the coffin of his relationship with the rest of the royals. It might be the final nail in the coffin."
Meanwhile, some of the sensational claims and accusations from Harry's book have been leaked, reported BBC. The memoir outlines grievances and bitterness in the British Royal Family, such as a claim that he and his brother urged their father not to marry Camilla, now Queen Consort. Another striking claim from Harry was that his brother once caught hold of his collar, ripped his necklace and knocked him to the floor at his London cottage. Some of the publications obtained a Spanish version of the book.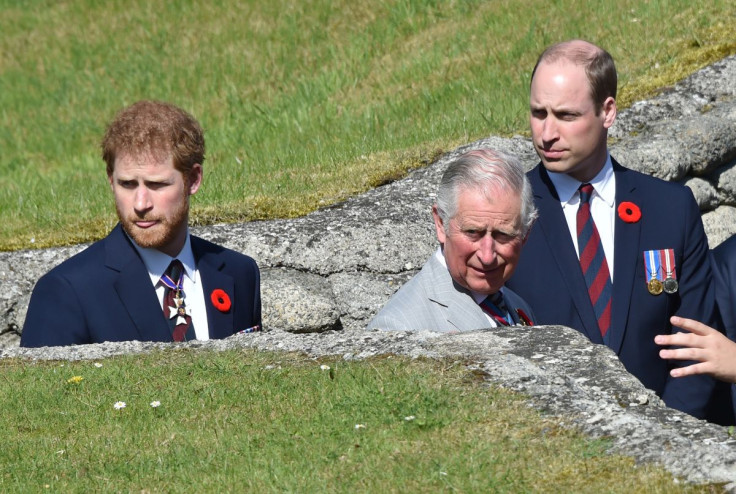 © 2023 Latin Times. All rights reserved. Do not reproduce without permission.