Prince Harry is tied up promoting his upcoming memoir. He sat down for two tell-all interviews, and in one of them he said that he wants his brother and father "back."
The two interviews will premiere on Sunday, when he will be speaking with ITV's Tom Bradby and Anderson Cooper on "60 Minutes," reported Fox News. Harry was seen saying in a promo clip for his ITV interview that they have shown "absolutely no willingness to reconcile." Then speaking of King Charles and Prince William, he said that he would like to get his "father back. I would like to have my brother back."
William's younger brother was also shown saying that "they feel as though it is better to keep us somehow as the villains." It was unclear who he was referring to.
Harry also mentioned leaked stories by the Buckingham Palace in a one-minute segment where Cooper was seen asking him about his decision to go public as he stepped away from the British Royal Family. Harry said that every single time, he has tried to do it privately, "there have been briefings and leaking and planting of stories" against him and his wife Meghan Markle. He went on to claim that the palace has meetings with the media where the journalists are "spoonfed information" to then write a story. He also alleged that the Palace stated it could not release a statement to "protect" him and his family while doing the opposite for other members of the family.
He also made similar bombshell claims about the Palace covering for other British Royal Family members in the new Netflix docuseries, "Harry & Meghan." He stated that he and Meghan were victims of "institutional gaslighting." Harry also alleged that the Palace was "happy to lie" to protect his brother.
According to the Associated Press, Harry's autobiography, titled "Spare," which recalls the saying "the heir and the spare," is set to drop on Jan. 10.
Meanwhile, The Sun reported that William's relationship with his brother is said to be "hanging by a thread." In his memoir, Harry will examine the "highs and lows" of his life as a royal, which culminated in his bitter departure from the British Royal Family. Sources said that it will further damage the relationship between Harry and William. One source said that things are "hanging by a thread as it is after the past few months, and from the sounds of it, Harry's memoir is unlikely to help."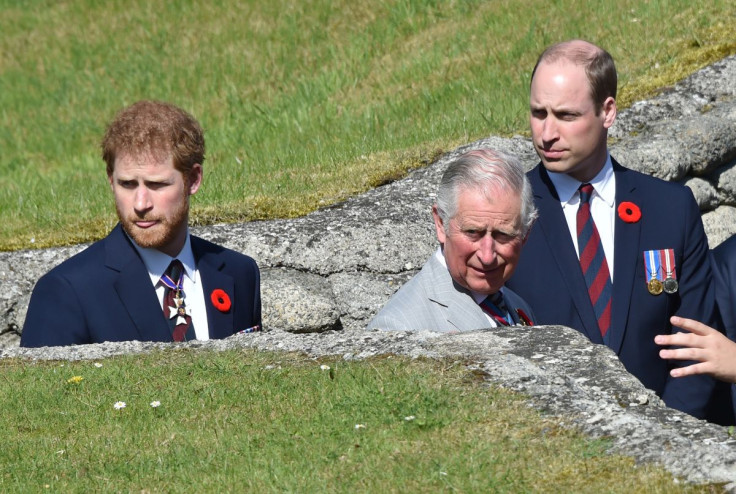 © 2023 Latin Times. All rights reserved. Do not reproduce without permission.