A woman from Australia who recently went viral on TikTok after showing her uncanny resemblance to Kate Middleton, the Duchess of Sussex, has reportedly auditioned for a role in the Netflix series "The Crown," hoping to get the role to play Middleton.
Brittany Dixon, a painter from Australia, detailed her journey in auditioning for the role of a young Kate Middleton for the sixth season of "The Crown," which plans to tackle, among other things, the college years of both Prince William and Harry, according to Cambridgeshire Live.
"They just wanted a selfie, some general information and a 30-second video of me talking about something I love. Obviously, I talked about painting," she said, relaying to her followers the process that she underwent to audition for the role.
Though she has not heard back from the producers of the show with regards to whether or not she'll play Middleton in the show, her followers are hopeful that she will be able to play the role in the critically-acclaimed Netflix show.
The fifth season of the show, which may air later this year, stars Imelda Staunton as Queen Elizabeth and Elizabeth Debicki as Princess Diana. The show will reportedly tackle events in the 1990s, including the death of Princess Diana.
The real Kate Middleton, meanwhile, made headlines on Wednesday by wearing a bottle green midi dress designed by Edeline Lee while presenting The Queen Elizabeth II Award for British Design at the London's Design Museum, Page Six reported.
The award was established in 2018 at London Fashion Week, where Queen Elizabeth II made waves by sitting next to Vogue's editor-in-chief Anna Wintour in the front row.
The Duchess of Cambridge chatted with British Vogue editor-in-chief Edward Enninful while inside the museum and met with designers from a British Fashion Council Foundation initiative where fresh talent is given mentoring and financial support by the industry.
The winner of the Queen Elizabeth II award has yet to be announced.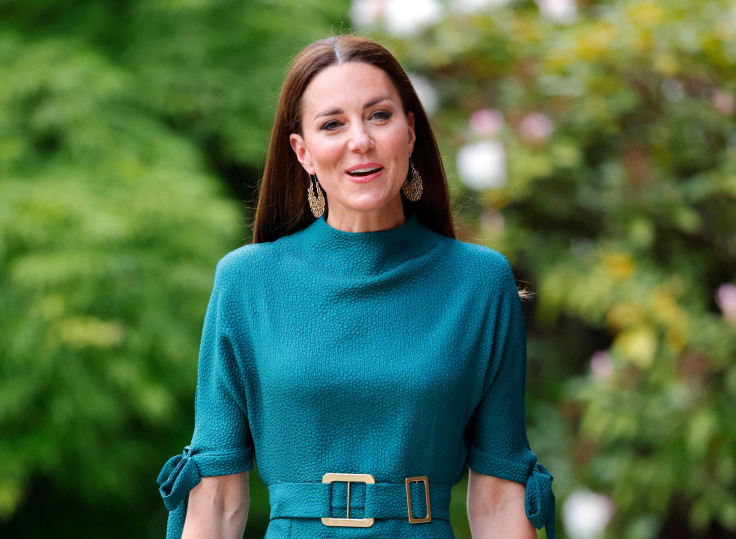 © 2023 Latin Times. All rights reserved. Do not reproduce without permission.