Another staffer makes a quick, undisclosed exit from the British Royal Family. This time around, it's none other than Kate Middleton's personal secretary—Catherine Quinn. While the cause of her resignation isn't known as yet, her royal responsibilities ended (and any future association with the Duchess of Cambridge) on the "best of terms."
Kate isn't really a difficult royal. But, there have been enough and more reports of a royal feud that only seemed to be intensifying over time. Could Kate and Meghan's incorrigible differences be the cause of several staff members quitting unceremoniously? Was it getting really hard for the staff to co-operate and work around the two duchesses? While there are several thoughts and questions that come to the forefront regarding the alleged "fleeing" of the staffers (in an official manner, of course) it is indeed too early to jump to conclusions.
On the other hand, Quinn's stint with the royal family went for close to two years. She first began working with the Duchess of Cambridge in October 2017. Her duties as Kate's personal secretary largely involved planning and scheduling Kate's appointments and accompanying the royal on her official engagements.
Catherine is no trouble-maker, and going by her records, the Cambridge family does not despise her. From what we hear, Catherine played a key role in assisting the Duchess to promote her role in "early years" – a program that looks towards helping youths cope up with addiction, and live a life away from crimes.
Quinn will make her way-out post-Christmas and will return to her charitable pursuits. Quinn resigned just days after Kate was lauded for her heartwarming gesture—comforting a heartbroken mother—at the East Anglia's Children's Hospices (EACH) last week. The Duchess paid a visit to learn more about the care the families received at the hospice in Norfolk in the UK.
"EACH was one of the very first charities that I decided to become a patron of after my marriage," Kate said in a rather emotional speech. "Whilst a lot has changed since then, my commitment and support for this wonderful organization and the work that you do has not," she added.
Kate Middleton has been a patron of EACH since 2012. The Duchess played an active role in the organization's engagements ever since and officially opened its hospice in Ipswich called The Treehouse in the same year.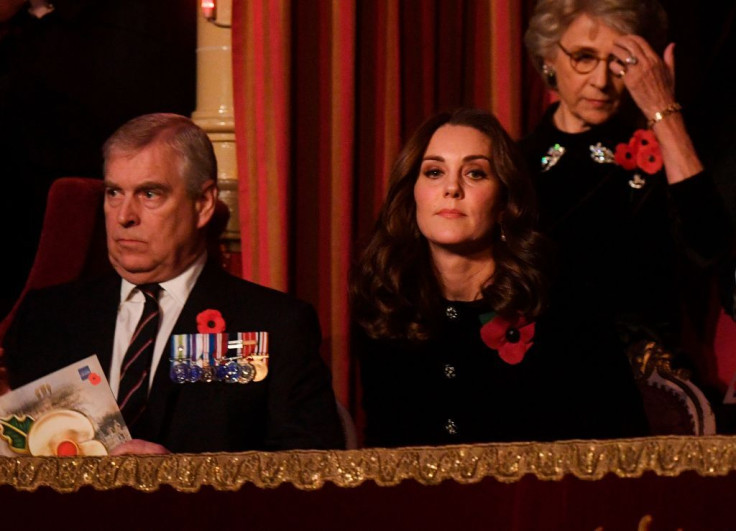 © 2023 Latin Times. All rights reserved. Do not reproduce without permission.