Katie Holmes and Nicole Kidman are both "Mission Impossible" star Tom Cruise's ex-wives. Kidman was Cruise's spouse for more than a decade (1990–2001) while Holmes was married to the actor for six years (2006–2012).
But if a recent rumor is to be believed, Tom Cruise might not be the only man linking both Holmes and Kidman. A tabloid report claims that Katie might have had a brief flight with the musician Lenny Kravitz, who used to be Nicole's ex-fiancé.
The claim came from the celebrity-focused publication Woman's Day, according to fact-checking site Gossip Cop. In an article titled "Katie hooks up with Nicole's ex… again!," Woman's Day wrote that Holmes and Kravits met at a Paris Fashion Week after-party and might have hooked up afterward.
"They both walked down the aisle to marry Tom Cruise, and according to Woman's Day's insider at Paris Fashion Week, Katie Holmes and Nicole Kidman's love lives are crossing paths once more," Woman's Day wrote. "The 'Dawson's Creek' star and Nicole's ex Lenny Kravitz, 55, had a hot hook-up at one of the event's secret afterparties."
"Katie and Lenny go way back," Woman's Day cited a supposed unnamed insider. "They met years ago at a party."
The rather suspicious tipster said that Holmes "threw caution to the wind" when she met Kravits at the Fashion Week party. "She's telling friends she had a wonderful time with him," the tipster added.
The supposed insider said that Holmes never admitted to anything but the tipster still hinted that it's likely that something had happened. "Katie's pretty coy about this stuff, but you can tell something went down," the source told Woman's Day. "I bet she hooked up with him… everyone has their fingers crossed it will turn into something more."
Gossip Cop noted that the story is misleading. At the onset, the article made it appear that a hook-up happened only to retract the claim when it mentioned that even its supposed source can't really confirm it. In addition, the tipster's credibility and existence remain questionable.
Gossip Cop reached out to Katie Holmes' representative who just laughed off the story's absurd narrative.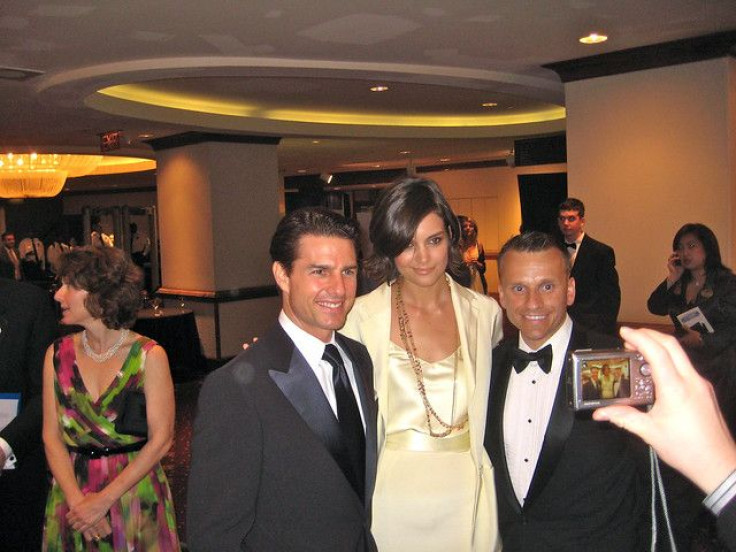 © 2023 Latin Times. All rights reserved. Do not reproduce without permission.