How many times have we sighed at the thought of celebrity kids having it all? But most celebrities try their best to ensure that their kids grow up as normal individuals, develop their own hobbies and interest, devoid of the stress of living up to the tag of a celebrity kid. And actress Katie Holmes, one hundred percent, lives by this maxim and agrees that she has brought up her teenager to be her own person.
In a chat with the magazine InStyle for their April 2020 cover story, she talked at length about her 14-year-old daughter, Suri, whom she shares with ex-husband, actor Tom Cruise.
"I love her so much," shared the 41-year-old actress. "My biggest goal has always been to nurture her into her individuality, to make sure she is 100 percent herself and strong, confident and able. And to know it. She came out very strong — she's always been a strong personality. She'll pick an activity and work her butt off until she's really good at it. Then she's like, 'Okay, I'm going to try the next thing. She's very focused and a hard worker."
"I've always wanted Suri to feel empowered [in that way] too. I remember asking her what kind of party she wanted for her fourth or fifth birthday, and she said a fairy party. So we went to the fabric store and picked out everything we needed for fairies. I wanted her to create things instead of having stuff done for her. That way she was always in charge," she added.
Katie Holmes went to great lengths to keep her daughter away from the eye of paparazzi
Holmes reminisced the time when Suri was 5-6-year-old toddler, with a horde of paparazzi eager to take a picture of her.
"We were followed a lot when she was little. I just wanted her outside, so I would walk her around to find parks at, like, 6 in the morning when nobody would see us," she said. "But there's one video where I'm holding her — she was 2 at the time — and she starts waving at the cameras. She's pretty special."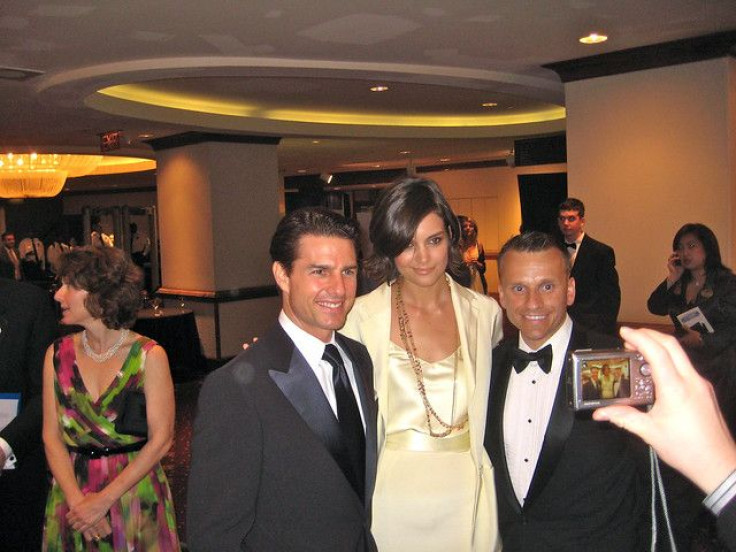 © 2023 Latin Times. All rights reserved. Do not reproduce without permission.