Keanu Reeves is one of the most eligible bachelors in Hollywood. He got everything like looks, wealth and good character but he has not been in a relationship for decades but this week, the actor surprised everyone when he showed up at the red carpet with the 46-year-old Alexandra Grant.
The two are clearly a couple for they were holding hands the whole time. People observed that they also look lovingly at each other from time to time and this makes it official that the "Matrix" actor is off the market.
Reeves is known to be secretive especially when it comes to relationships so it was really memorable when he walked on the red carpet with his girlfriend on Nov. 2 in Los Angeles. USA Today reported that people are praising the actor for choosing someone who is not too young or too old for him. It was added that fans are falling more in love with Reeves due to his choice of the woman to be in a romantic relationship with.
In any case, Alexandra Grant is the first-ever girlfriend that Keanu Reeves introduced to the public but not many people know her. So, here are things to know about the actor's new girl.
Grant is an artist
As posted Ochi Gallery 's artist's intro page, Grant is a Los Angeles-based artist and her paintings, sculptures and drawings were made based on language and networks of words. She held exhibits in popular galleries in the U.S. and overseas, and have collaborated with artists and writers.
Alexandria works with Reeves
She and Keanu co-own a publishing company called X Artists' Books that was launched in 2017. They also worked on books and their first literary collaboration created the "Ode to Happiness," an adult picture book illustrated by Grant and written by Reeves. They released their second book titled "Shadows" via Steidl, a German publisher.
Talking about their team-up, Grant said that they click together because they share many things in common. "We really like 'can-do,'" she told the Los Angeles Magazine. "Some people are the kind of dreamers who have a lot of ideas but don't like to get things done. I think we both like to have the idea and get it into the world."
She can officiate a wedding
Keanu Reeve's new girlfriend is an artist who can also officiate a wedding. Not long ago, she pronounced her friends as husband and wife and Grant even shared a photo of the occasion on her social media page.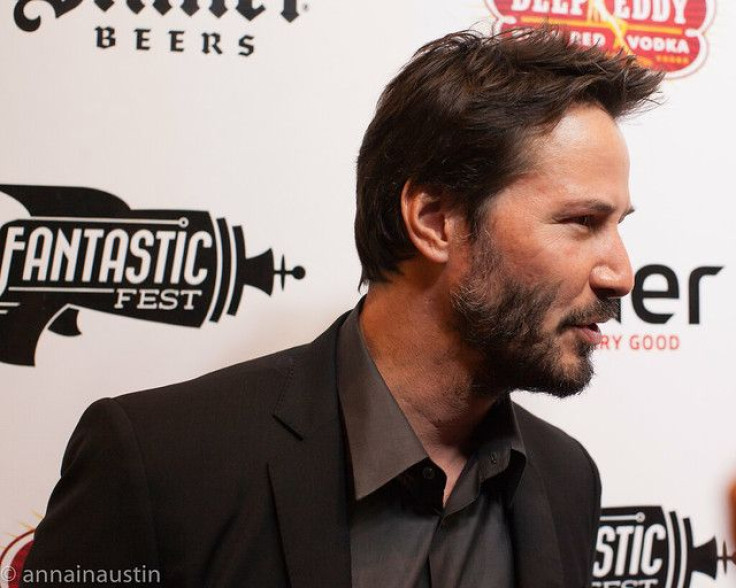 © 2023 Latin Times. All rights reserved. Do not reproduce without permission.