American singer-songwriter Kelly Clarkson has been temporarily ordered to support her former husband Brandon Blackstock with payouts of almost a quarter of a million dollars every month in the wake of their divorce.
According to TMZ, a Los Angeles County Court has ruled that beginning on April 1, 2021, the 2002 "American Idol" winner will have to pay the 44-year-old Blackstock a total of $195,601 per month in temporary spousal and child support to benefit their children, River, 7, and Remington, 5.
Blackstock, who has transitioned to become a full-time rancher, will get $150,000 in spousal support and $45,601 in child support from "The Voice" coach, who yields a monthly income of $1.9 million. The estranged husband had initially requested $436,000 in monthly support as the two proceed with their divorce battle.
Tuesday's court order also requires Clarkson to pay $1.25 million towards her estranged husband's attorney fees and costs for their separation after "The Kelly Clarkson Show" host filed papers requesting to part ways with Blackstock in June, E! Online noted.
"Irreconcilable differences have existed and continue to exist between [Brandon] and me, which have caused our marriage to irretrievably break down," the divorce filing reads. "No counseling or reconciliation effort will be of any value at this time...[Brandon] and I both deserve the opportunity to build a new life."
Once they settle their divorce, Blackstock will only get two more years of spousal support based on the length of their marriage, which saw them together for nearly seven years.
However, the judge is yet to resolve the matter regarding the former couple's prenup as the court works to determine its validity. If this is the case, the support money will go out the window, leaving Blackstock with what is indicated in the prenup.
The singer has recently been awarded the primary custody of River and Remy in November 2020. This means she gets to be with the kids most of the time despite shelling out child support money for Blackstock even when they are not seeing their father in Montana.
Clarkson has reportedly been trying to keep things cordial while co-parenting her children.
"It's tough. I know with me and Brandon, it's just a difficult thing because we're in different places, and it's like, we both agree on the main things, but it's a hard thing when you're not together all the time, for me personally," Clarkson told Khloé Kardashian in February. "As long as you make sure it's about the children and their best interests, then we're both on board."
The legal battle between Clarkson and her estranged husband Blackstock began to brew after Starstruck Entertainment, which is owned by Brandon's father Narvel Blackstock, sued Clarkson in September 2020, contending she had $1 million in unpaid commissions, US Magazine reported.
The singer, in turn, filed a petition with the California Labor Commissioner's Office the following month. She moved to expose how Blackstock and his father would defraud her millions of dollars. She argued the men had been charging her unreasonable and massive fees while she was with their management company over the past 13 years.
At the time, the man denied all the accusations made by his estranged wife.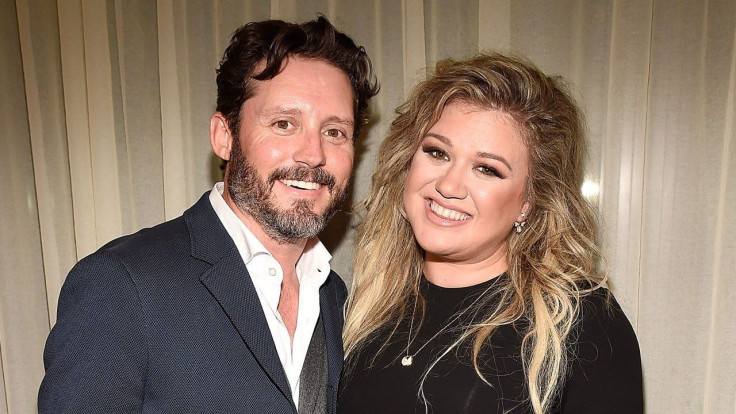 © 2023 Latin Times. All rights reserved. Do not reproduce without permission.