Kendall Jenner's messy feud with little sister Kylie on "KUWTK" made headlines last week, and here she's at it again -- making headlines, we mean. This time around, it's because of all the speculations surrounding her "no strings attached" relationship with Phoenix Suns points guard Devin Booker. (Yep, the same guy who was once seeing Kylie's former bestie, Jordyn Woods).
While insiders believe that they're quite an item, it is also certain that the 24-year-old supermodel is focused on having a good time with Booker rather than being in a hurry to put a label or take things forward. "They're just having fun together," said a source recently to a media outlet. Folks close to Jenner believe that the actual reason behind the supposed couple taking things slow is because Jenner "doesn't want to be tied down". "Kendall likes to float around and not be tied down to one person," said a source as per a media report, suggesting how Jenner actually has the attention of a LOT of men.
Rumors were abuzz since April that things were brewing between Jenner and Booker, as soon as they went on a road trip to Sedona, Arizona. Soon after, the fact that the two were getting flirty on Instagram in August didn't go unnoticed. This was followed by the paparazzi snapping them during their outing at Nobu in Malibu.
In September, Jenner was spotted enjoying a luncheon with her beau and Kylie. Incidentally, Jenner's former boyfriend Blake Griffin was spotted at the same restaurant too.
Jenner has been seeing many point guards in recent times. Prior to this, she briefly dated Philadelphia Sixers point guard Ben Simmons but they eventually parted ways. While Corey Gamble, Kris Jenner's boyfriend, might have called her a "rude person" amid the catfight with Kylie last week that went untoward, it's certain that Jenner has other things to focus on -- her passionate affair with Booker, for instance.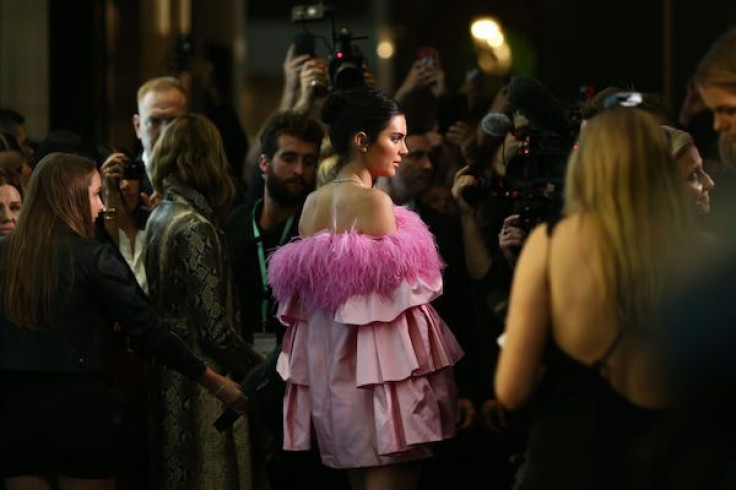 © 2023 Latin Times. All rights reserved. Do not reproduce without permission.