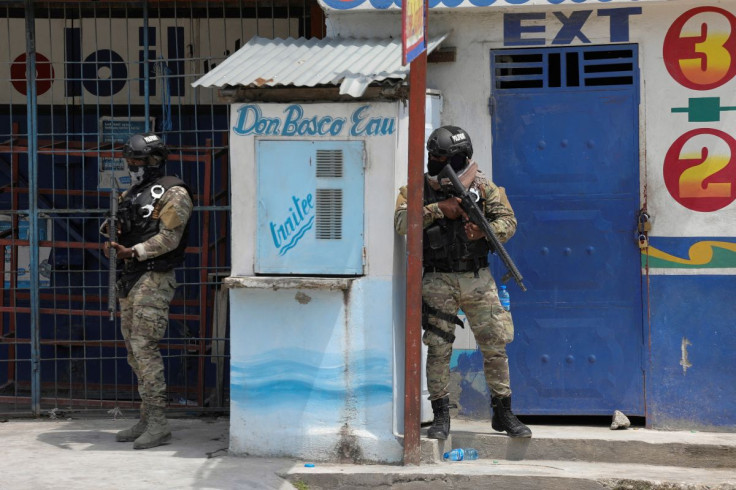 Kenya is all set to send 1,000 security officers to Haiti as the Latin American country continues to grapple with gang violence.
Alfred Nganga Mutua, cabinet secretary for foreign and diaspora affairs of the Republic of Kenya, disclosed on Tuesday that alongside Kenya, 10 other countries are willing to help Haiti by deploying troops or financing the multinational security support mission.
Mutua said that while Kenya is one of the most peace-loving nations, the East African country will be providing 1,000 security officers to Haiti due to the Haitian government's request for a police mission to stabilize the situation in its territory.
"Kenya is one of the most successful and sought-after Nations for peacekeeping Missions as we play our part as a member of the family of nations," he said, as per Capital News. "It is because of Kenya's stellar performance that the Government of Haiti requested Kenya to lead a Police Mission to help stabilize and bring order to their country."
The cabinet secretary further shared that Kenya is currently working with other nations to get a United Nations mandate, and once it receives it in the next few weeks, the East African country will deploy officers to Haiti by early January.
Mutua noted that they have already started making plans concerning equipment, logistics and personnel head of the deployment. He added that as part of the training program, the government is already training officers in French. This is because Haitians speak a French-based Creole language.
Mutua also said that the United States, which is Haiti's neighbor, did not opt to take a lead role in the mission but Kenya couldn't watch Haitians suffer due to gang violence.
Aden Bare Duale, who serves as Kenya's minister of defense, affirmed that due to its very long history of peacekeeping, the East African country is ready to help restore peace in Haiti.
"We were in Kosovo, Namibia. We are in Somalia and in DRC and we also have our officers in the Tigray monitoring and evaluation mechanism," he said. "When all the processes beginning with the approval by the United Nations Security Council are put in place, Kenya is willing and ready to lead that multi-national security force that will go to Haiti."
United States Secretary of Defense Lloyd Austin spoke on Monday about Haiti's situation, including Kenya's involvement, and said the U.S. is ready to support Haiti's mission by providing "substantial financial and logistical assistance."
"We intend to work with United States Congress to provide up to 100 million dollars in support," he added.
So far, more than 2,400 people have been killed in Haiti due to gang violence. U.S. President Joe Biden urged the U.N. Security Council last week to authorize a multilateral force to deploy to Haiti.
© 2023 Latin Times. All rights reserved. Do not reproduce without permission.