Basketball star Kevin Durant, who currently plays for the Brooklyn Nets, has been criticized after posting a mean-spirited tweet on Monday, Dec. 20, criticizing the basketball skills of a random eighth-grader.
Jayden Moore, a 13-year-old basketball player from Minneapolis, was shocked to find Durant criticizing a video of him in sixth-grade executing a flashy basketball move on the court. Since then, the video has gone viral, getting over five million views since Durant posted the tweet, according to the New York Post.
At least two other NBA players have also commented on the video: Los Angeles Lakers player Isaiah Thomas who tweeted "horrible basketball!!! Smh" while tagging the video and Austin Daye, who helped the San Antonio Spurs win a championship in 2014, posting "This is just Bad Hoops Period," USA Today reported.
Moore himself is confused about the attention that his moves have gotten.
"Like, what made him take time out of his day to say something negative instead of encouraging me or telling what really needs to be done and then texting me privately or something like that," Jayden Moore said.
"There's almost an immaturity with them to take the time to even go on Twitter and look at that and comment," Ken Novak, the coach of Moore's team in Hopkins High School, said.
Moore executed the move in the sixth grade after seeing it on Instagram. His father bet him $10 that he would be called out for traveling if he attempted to do the move on the court. With their team up by 50 points, Moore did the move and was not called out for traveling.
The eighth-grader recently scored 12 points on a Tuesday night game against Tartan High School, with his coach explicitly praising the boy's abilities and attitude on the court.
"He is very good kid," Novak said. "He's a pass-first guy. He's not a score-first person. What he's very good at is his vision. Does he love to have flash to him? Yeah, so did I. I just wasn't as good."
Moore responded to Durant's tweet by thanking him for the response and criticism.
"I've grown from my 6th grade year! Maybe we can work on some stuff together!! All love. Hopefully I can get to where you at one day!" he wrote.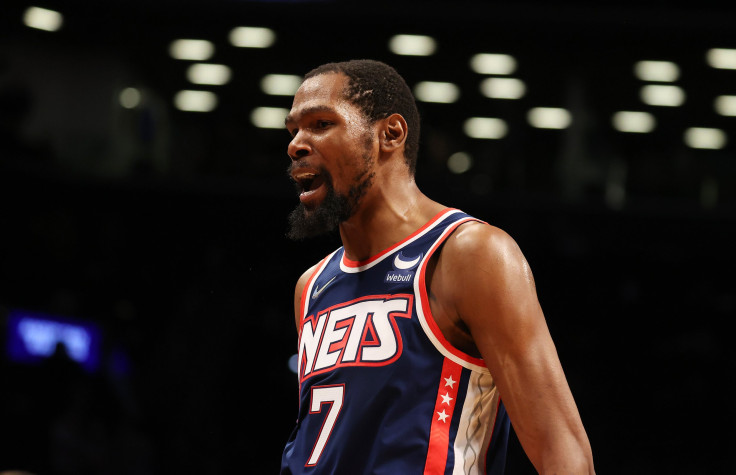 © 2023 Latin Times. All rights reserved. Do not reproduce without permission.