Several media outlets reported that Ukrainian President Volodymyr Zelensky described his unannounced visit to Kherson on Monday as the "beginning of the end of the war" after Russia revealed its retreat the previous week.
"We are, step by step, coming to all of our country, the temporarily occupied territories," Zelensky told a crowd of people in Kherson via The New York Times. His comments follow Russian forces retreating from Kherson last week.
Zelensky stated that Ukraine is "ready for peace" and added that the nation would not discuss if it meant ceding territory to Russia.
According to The Guardian, he accused the Russian forces of more than 400 war crimes in a speech on Sunday, citing the deaths of many residents in Kherson and the thousands of mines, tripwires, and unexploded shells still present in the city.
The Kherson region's governor, Yaroslav Yanushevich, stated that once all mines have been removed, Ukrainian authorities would start to restore power to the city.
"We are ready for peace, but our peace for our country," Zelensky said, according to the Washington Post. "It's all our country, all of our territory. We respect the law and respect sovereignty of all countries, but now we're talking about our country and fighting against Russian aggression."
Russian President Vladimir Putin will not be present when the Group of 20 leaders meet this week in Indonesia, according to Reuters. It is anticipated that a number of leaders, including British Prime Minister Rishi Sunak, who declared the summit "will not be business as usual," will criticize Putin and the current war in Ukraine.
Early in March, Russia launched an assault on Kherson, a shipbuilding city along the Dnipro River some 340 miles from Kyiv.
Ukraine has beaten back Russian soldiers throughout a huge portion of the Kherson region while liberating more than 75 settlements since the early success and Putin's efforts to illegitimately annex large portions of southern and eastern Ukraine in September.
Early on, there were worries about Russia leaving the city, as one of Zelensky's advisors, Mykhailo Podolyak, said in a Tweet that Ukraine would not anticipate Russian forces leaving the city "without a fight."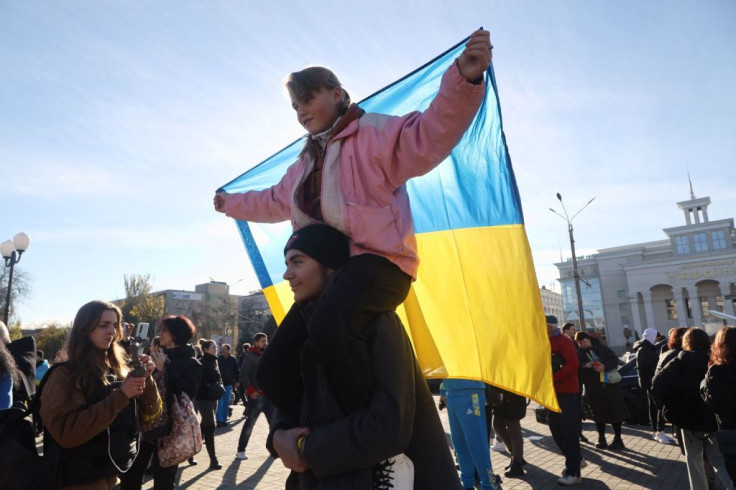 © 2023 Latin Times. All rights reserved. Do not reproduce without permission.