Khloe Kardashian reportedly wants to have another baby. And the reality TV star wants her baby daddy to still be Tristan Thompson.
A tabloid recently claimed that the "Keeping Up With The Kardashians" star is willing to forget her ex-boyfriend's past infidelities if he will promise to give her another child. An unnamed source also told the publication that Kardashian has no problem getting back together with Thompson officially.
"She ideally would want her kids to have the same dad, and she watched [her sister] Kourtney do that," the unnamed source said. "She broke up with Scott [Disick] so many times but whenever she decided she wanted to have another baby, they were back together," the source added.
The unnamed source also said that Kardashian is thinking about rekindling her romance with Thompson after she realized that her previous partners did much worse things to her. "Khloe was head over heels for Tristan. I'm not sure if those feelings have faded, but there's definitely still love there — after all, he gave her True," the source said.
But during a previous episode of "Keeping Up With The Kardashians," True Thompson's mom seemed offended when Tristan acted as though nothing bad happened between them. She told her sisters that Tristan thinks he could just win her back with a simple apology but he couldn't.
And according to rumor-debunking site Gossip Cop, Kardashian has no plans of getting back together with Thompson. The "Revenge Body" star doesn't also want to have another baby with her ex-boyfriend.
During her recent interview on a podcast, the reality TV star said that she's in such a good place in her life, and her main priority is her daughter. This means that Khloe Kardashian doesn't have any plans to date other men at the moment.
Meanwhile, Gossip Cop revealed that the same tabloid has been publishing fabricated stories about Kardashian and her family members. Just weeks ago, the tabloid claimed that Kardashian was having an affair with Scott Disick. But this is not true either.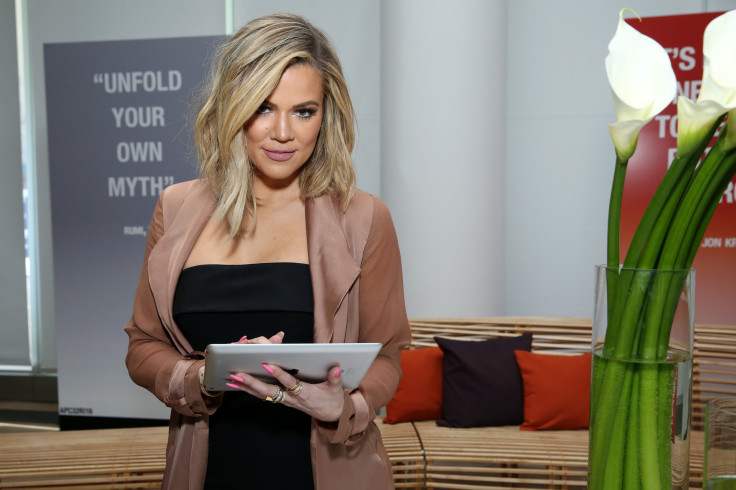 © 2023 Latin Times. All rights reserved. Do not reproduce without permission.