People are concerned about North Korean leader Kim Jong-un's health as he has been absent from public activities since Oct.12.
The 37-year-old last appeared in state media last month, in coverage of a missile exhibition in Pyongyang, North Korea. Satellite imagery showed increased activity at a lakeside luxurious property near the capital and his east coast beach house, indicating he may have spent time at these places in the last few weeks, according to NK News.
The leader has been missing for 30 days, and it marks the longest period of absence since 2014, reported Mirror.
Despite his absence from public view, he is continuing his normal leadership activities like reporting on letters he recently sent to other world leaders, reported KCNA WATCH. On the occasion of the 68th anniversary of independence of the Kingdom of Cambodia on Nov. 9, he sent a congratulatory message to Norodom Sihamoni, King of the Kingdom of Cambodia.
Last month, the South's National Intelligence Service reportedly said that they believe Kim's health remains good.
In April 2020, reports of him having heart issues popped up. Back then when he returned from a nearly three-week absence, he was seen with a mark on his arm that some experts thought could be connected to a medical procedure. He also used an electric cart to get around a factory, something that he didn't do earlier.
People had also speculated about his health when he lost about 44 pounds in a year. During the Youth Day celebrations in Pyongyang earlier this year, one could see excess skin sagging around his neck and he was seen wearing a very loose fitting jacket.
Kim, who apparently smoked a lot and ate cheese in excess, reportedly attended a health retreat secretly after aides became concerned about his weight, and some even said that he has a gastric band fitted.
Meanwhile, the Asian country has not announced any major political events in the coming weeks that would require the nation's leader to be present. On the anniversary of his father Kim Jong Il's death on. Dec. 17, he is expected to make an appearance for his annual visit to his father's mausoleum.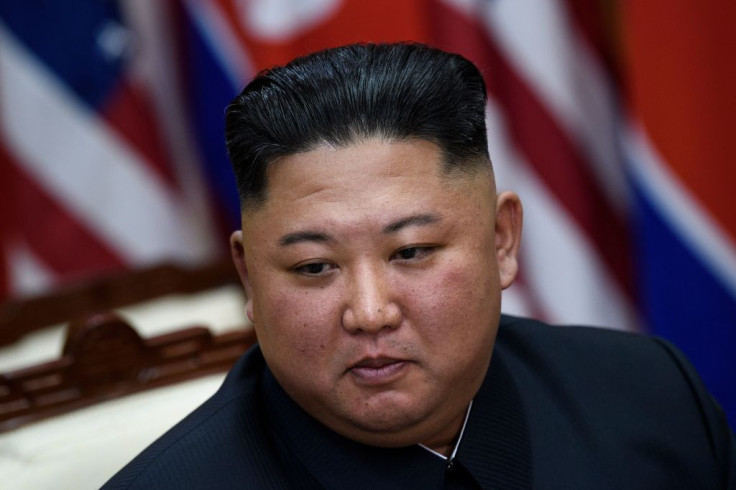 © 2023 Latin Times. All rights reserved. Do not reproduce without permission.