Kim Yo-jong, the sister of North Korean dictator Kim Jong-un, has promised retaliation against South Korea during a government meeting on Wednesday over unsubstantiated and baseless beliefs that the COVID-19 virus was sent to the hermit country through leaflets from South Korea.
Kim Yo-jong, the vice department director of the Central Committee of the Workers' Party, claimed during a meeting that South Korea had sent over the COVID-19 virus to the country through leaflets air dropped into North Korea, an unsubstantiated claim that appears to have no basis in science, according to NPR.
"(South Korean) puppets are still thrusting leaflets and dirty objects into our territory. We must counter it toughly," she said. "We have already considered various counteraction plans, but our countermeasure must be a deadly retaliatory one."
"We can no longer overlook the uninterrupted influx of rubbish from South Korea," she continued. "It is quite natural for us to consider strange objects as vehicles of the malignant pandemic disease."
Some experts worry that this may mean that North Korea may use this reasoning as a way of justifying a potential biological attack against South Korea, though many have deemed it unlikely due to the uncontrollable nature of such an attack, the Daily Beast said.
"Kim Yo Jong's threats are not hollow statements," international relations professor Leif-Eric Easley said. He then said that Kim's claims "about the coronavirus entering the country via the southern border are more about domestic propaganda than military escalation."
"[A] biological warfare attack is a possibility," retired army colonel David Maxwell said. "[but] to what end?"
Bruce Bechtol, expert in North Korean military leadership, claims that instead of retaliating through those means, the country may use its upcoming nuclear and intercontinental ballistic missiles test as a way of projecting strength after the COVID spread.
"When North Korea conducts their next nuclear test, they will say in their public releases that this is necessary in order to protect themselves from the aggressive and provocative behavior of the South," Bechtol said.
"Experience also tells us that we need to keep a watchful eye just in case the North Koreans decide to do something foolish," former U.S. diplomat and North Korea expert Evans Revere said.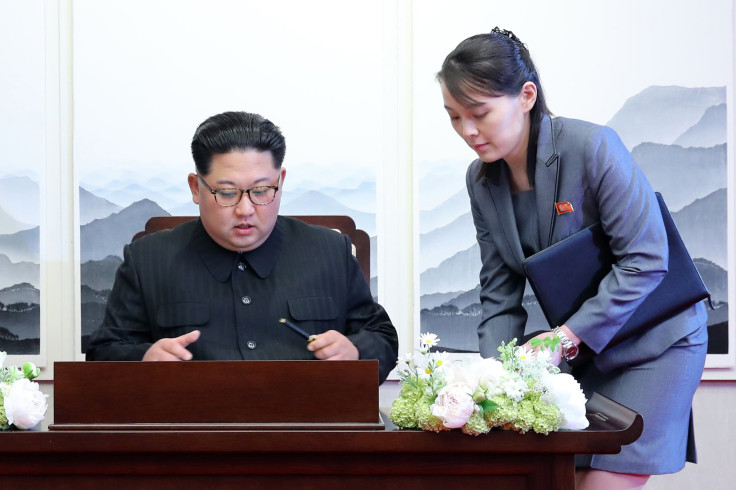 © 2023 Latin Times. All rights reserved. Do not reproduce without permission.