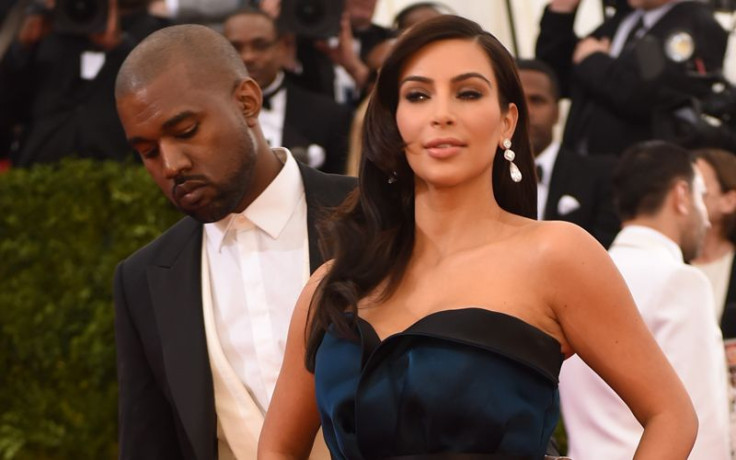 Kim Kardashian and Kanye West are reportedly living separate lives now, as Kardashian walked out on the recording artist earlier this week and took their kids with her. A tabloid report has claimed that Kardashian got already fed up with West's too much focus on his career and church so she decided to leave him for good.
In recent months, there have been several reports of Kardashian and West having arguments over West's busy schedule. Although the couple has neither denied nor confirmed the reports, a recent tabloid report has claimed that Kardashian and West have already parted ways and are now headed for a divorce.
According to the tabloid, Kardashian and West had already been going through something before West even started getting too busy with his new album and his church. Their marital woes reportedly started last spring, when West publicly slammed Kardashian's dress at the night of the Met Gala for being too revealing.
A recent episode of "Keeping Up With The Kardashians" featured this argument between the famous couple. In the reality TV show, the argument of Kardashian and West ended with West walking out of the room irked.
Following that argument, Kardashian and West have reportedly drifted apart. As West started getting busy with his career and church, Kardashian felt that her husband was no longer taking enough time for their family, especially their children. This week, West's alleged selfishness caused chaos at their house, and Kardashian declared that it's over between them.
"Kim and Kanye are living totally separate lives right now," an unnamed source allegedly told the tabloid. "He is so hyper-focused on himself and his album and performing his Sunday Service that he's totally detached from Kim and their four children," the source added.
The source also claimed that Kardashian hates that West has been spending millions of money on his new album. "Kim has tried talking sense into him," the source claimed. "She's scared he will blow through all their money," added the source.
While it's true that West has been busy lately with his new album and Sunday Service, there's no truth to reports that Kardashian got already fed up with him and left him earlier this week. Kardashian and West may argue over some things sometimes, but that doesn't mean that their marriage is going through some serious issues.
In fact, Gossip Cop noted that Kardashian just recently thanked West for donating $1 million to her favorite charities. The other day, she also shared a photo of West sleeping with their daughter, North, suggesting that all is well with them.
© 2023 Latin Times. All rights reserved. Do not reproduce without permission.