One of the thieves who pulled off the Paris Fashion Week robbery against celebrity Kim Kardashian has expressed no remorse for his actions on Saturday, as he appears to blame her and her "showy" lifestyle for getting robbed.
Yunis Abbas, one of the twelve thieves who robbed $10 million worth of jewelry from Kim Kardashian, has expressed no sympathy for the reality show titan, who herself has said that the experience has traumatized her, according to Entertainment Tonight.
"Since she was throwing money away, I was there to collect it, and that was that. Guilty? No, I don't care," Abbas said.
Abbas, who has an extensive criminal record over the past few decades, was in prison for the crime for 22 months before he was released due to health problems related to his heart. He has staked some infamy over the incident, including writing a memoir called "I Kidnapped Kim Kardashian," the New York Post reported.
"I went on the internet, and it's true, I saw her jewelry, I saw her ring, I saw that she showed it everywhere, and we knew this information through social media," he said. "I saw one of her shows where she threw her diamond in the pool in that episode of 'Keeping Up With The Kardashians'. I thought: 'She's got a lot of money. This lady doesn't care at all.'"
He also described some of what happened on the night of the robbery, including how they were able to enter the hotel room where Kardashian was staying.
"We got in through the little door that was open on the inside. As soon as we got in, we took control of the concierge. We overpowered him. We tied him up. But then we looked for the keys of the bedroom she stayed in. I stayed downstairs, but my two colleagues went upstairs with the concierge to go to Madame Kardashian's room," he said.
While he has expressed no regrets for the robbery incident, he has acknowledged that the robbery would have been a traumatizing ordeal for Kardashian, who was tied up in a bathtub during the incident and her $4 million engagement ring to billionaire Kanye West stolen.
"You don't come out of it unscathed," he said. "Of course, she must have been traumatized."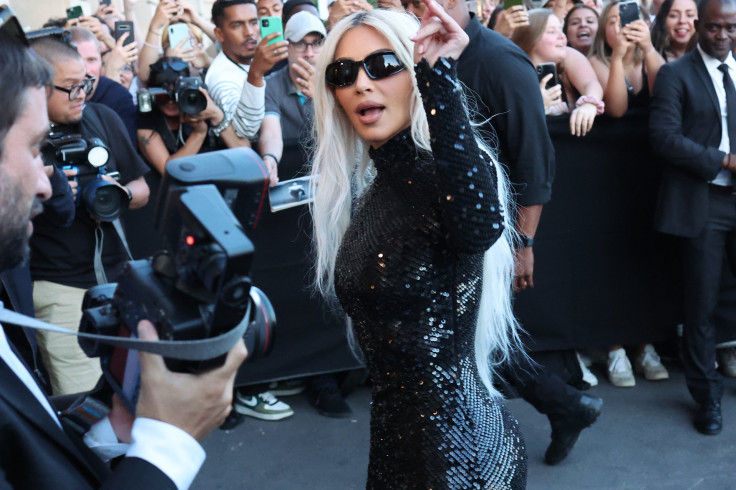 © 2023 Latin Times. All rights reserved. Do not reproduce without permission.