Snakes have a way of emerging from odd places and this recent one is no exception. Somehow a King Cobra was discovered in the handle of a scooter over in India and the whole ordeal left onlookers pretty shocked.
A video of the whole thing made its round on Twitter and has since gone viral. But clearly, one can feel the anxious moments of people on hand. That went up a notch when the King Cobra tried, at one point, to bite one of the men who was trying to capture and place it inside a plastic water bottle gallon container.
The video was captured by Indian Forest Service Officer Susanta Nanda. The incident reportedly took place in Telangana that appeared to have taken place at least last year.
"Such guests during rains are common...But uncommon is the method used to rescue it," Nanda wrote while sharing the clip on Twitter. "Never ever try this."
Thankfully, no one got hurt – even the snake. The rescuer used a steel bar to carefully place the reptile in the large plastic container after a couple of tries.
Scary as the scene may have been, there were those on social media who expressed concern that the snake may die due to suffocation. But being experts, the captors knew better and were likely aware of this possibility. One user who appears to know the experts batted for it in a post.
"I personally know the rescuer. He is my super super senior at Friends of snakes society and he knows exactly what he is doing. He had rescued thousands of snakes. Not to be tried by untrained persons," the unnamed person said.
Such things do happen and the best advice given to people who may come across snakes are advised not to try it. It is still best left at the hands of experts.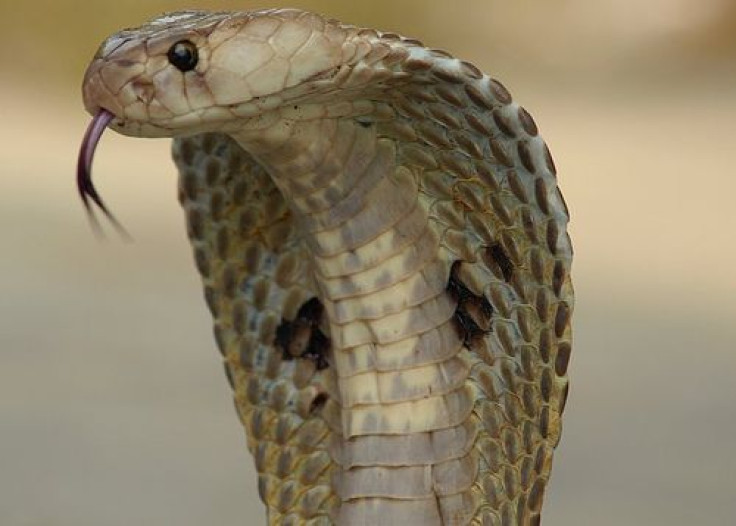 © 2023 Latin Times. All rights reserved. Do not reproduce without permission.