A familiar face showed up at the Staples Center on Sunday night. Kobe Bryant took the time to visit the known Los Angeles arena to witness Lebron James and the Lakers take on the Atlanta Hawks.
Turned out, the basketball legend's return to his former home was all worth it as the Lakers took the Hawks to school, 122-101, to notch their 11th win of the season.
The win is good, but Bryant still stole the show. Heck, even his exit with still 1:32 left in the game – and the Lakers leading comfortably by 23 – drew some good measure of cheers from the home crowd.
​
But the greatest moment of the game was when he and James shared a chat sometime in the first quarter with the Lakers already way ahead. The quick catch-up turned out to be a good omen as James quickly drained a triple on the ensuing play.
More Lebron highlights mean more Kobe camera cutaways.
Even Anthony Davis did not want to miss the chance to greet the Laker great.
The Lakers raced out of the gates like men possessed as they quickly caught the Hawks flat-footed right off the bat. They ended the first 12 minutes ahead by 12, 36-24, which they extended to 28 at halftime, 69-41.
The five-time champ Bryant must have rubbed off some old-fashioned Black Mamba energy to the Lakers in this game. Just check out this jaw-dropping put-back slam from Danny Green off a miss from Lebron James.
The Hawks mounted an uprising in the 3rd, putting up a crippling 25-7 run to cut the lead to 12, 84-72, with over three minutes left in the period. But the Lakers weathered the storm to secure the win as they carry on to hold the best record in the West.
Lebron James led the way with 33 points built around a season-high six trifectas, 12 dimes, seven boards, a steal, and a block. But it was an all-team effort overall as five other guys scored in double figures. Anthony Davis put up 14, Kentavious Caldwell-Pope mustered 13 while Danny Green added 11 to the starter points. Kyle Kuzma, Rajon Rondo, and Alex Caruso led the bench mob with 17, 15, and 11 respectively.
Trae Young clicked from all cylinders again with 31 points. But the rising sophomore's offensive effort all went down the drain as the Hawks fell to 4-9 and suffered their third defeat in a row.
After the game, Lebron James said "It's fantastic," when asked about what it's like to play in front of Kobe Bryant.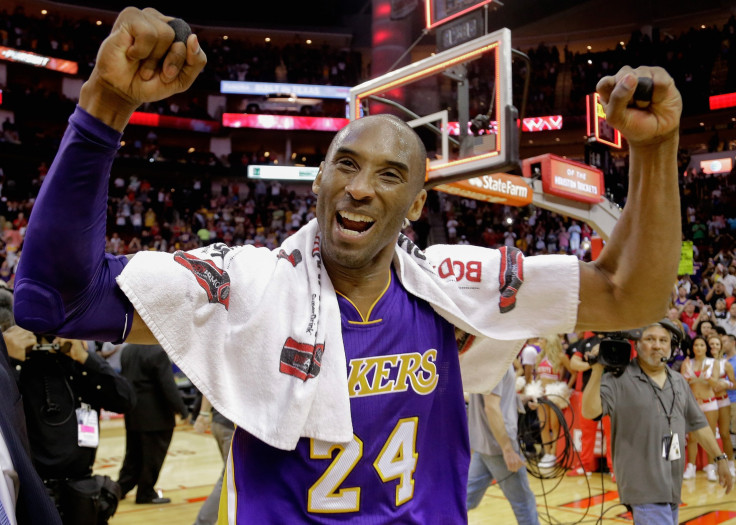 © 2023 Latin Times. All rights reserved. Do not reproduce without permission.