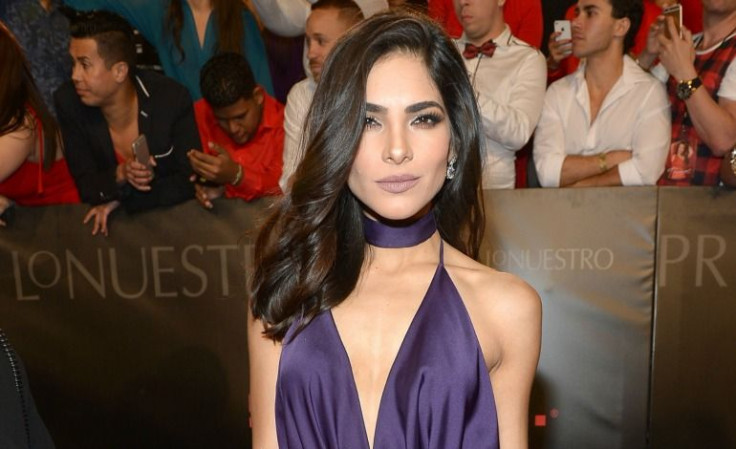 Following its successful first season, where Christopher, Richard, Erick, Joel and Zabdiel became the new Latino boy band, CNCO, "La Banda" is in search of it's next musical group. This time, the Univision reality show has its eyes set on young, talented boys and girls. In the midst of auditions, we talked to model Alejandra Espinoza, who returns as host in season two.
"A lot of people have auditioned," she told Latin Times. "For every guy, there's around 11 girls trying out," she added, stating that she's impressed with the amount of beautiful and talented girls showing up for auditions. Though she did not reveal much information on the upcoming show, Espinoza did admit that the next band will be a mix of girls and boys. "We're thinking of doing a mixed group, something like Garibaldi, Timbiriche or RBD," she said.
The Former Nuestra Belleza Latina winner feels extremely happy to form part of the project again; however, she does not know if judges Laura Pausini, Alejandro Sanz and Ricky Martin will jump back on board. "I'd love for them to come back," she told Latin Times. "But if they can't, I believe Univision will have three amazing people who can do a quality job as judges," she added.
"La Banda 2" is expected to premiere in the fall and will air every Sunday night on Univision. "It's a show for the entire family," Espinoza said. "There's good music, a variety of artists, excellent judges and an excellent host. What more can we ask for?," she stated.
AUDITION INFORMATION FOR NYC & L.A.
NEW YORK – Open Call: FEBRUARY 27
REGISTRATION: 8AM-11AM
Westin New York Grand Central
212 East 42nd Street, New York, NY 10017
LOS ANGELES – Open Call: MARCH 5
REGISTRATION: 8AM-11AM
Millennium Biltmore
506 S Grand Ave, Los Angeles, CA 90071
© 2023 Latin Times. All rights reserved. Do not reproduce without permission.