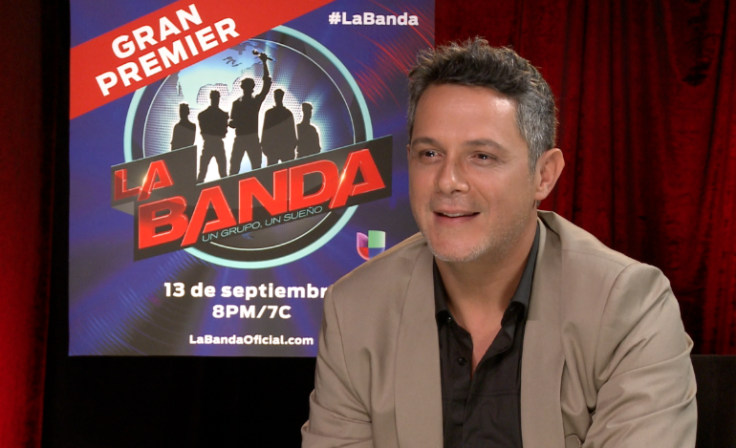 If he were ever in a boy band, Alejandro Sanz would love for Marc Anthony, Ricky Martin, Lenny Kravitz and Meme from Cafe Tacuba to be in his group. But since that would possibly never happen, Sanz has the task to search for the next Latino boy band!
The Spanish singer forms part of the upcoming show "La Banda," which according to him is a unique and special reality TV talent program. "What makes this show special are the boys with their dreams," Sanz told Latin Times. "The future is like a toy, everybody likes to play and build their own future. These boys bring us their 'toys' so that we can help them build a career."
Alejandro, who admitted that being part of a group can be quite the challenge, will be a judge on the show alongside his colleagues Ricky Martin and Laura Pausini. "Working with them has been easy. They are good work partners, very sensitive, very talented, they're not divas," Sanz said, adding that he can't stand people who are "divas." "They are good people, grateful and respect the contestants on the show."
"La Banda" will premiere September 13 on Univision.
© 2023 Latin Times. All rights reserved. Do not reproduce without permission.