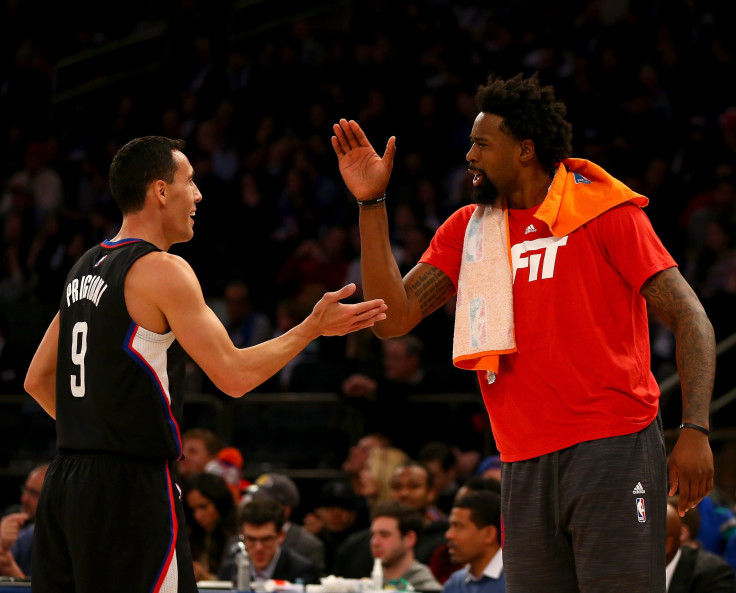 LOS ANGELES – The Los Angeles Clippers welcomed their loyal Latino fan base on Saturday night at Staples Center when they celebrated their second annual Latino Heritage night against the Atlanta Hawks.
The festivities were presented by ARCO and AMPM and included multiple events targeted at Hispanic fans outside of the arena. In conjunction with ESPN Deportes, the celebration began at 3:00PM PST outside of Staples Center in the area known as "Star Plaza."
The events included a mariachi band, Clippers dunk squad exhibitions, the Clippers spirit dance team, and Folklorico dance performances. In addition to the entertainment, the Clippers provided multiple games, booths, and prizes for fans of all ages.
The team will sport custom "Los Clippers" jerseys for Saturday's game, and all fans in attendance will receive a commemorative "Los Clippers" LED wristband and a "Los Clippers/DTLA" t-shirt compliments of Aqua Caliente Resort and Casino.
Latino singer, Louie Cruz Beltran will be on hand to sing the National Anthem and there will be a pregame performance by Folklorico dance group, Inspiraciones De Danza Mexicana including a halftime show by Mariachi Reyna De Los Angeles.
As part of the celebration, the Clippers and ARCO will be giving away free gas for a year to one lucky fan in attendance.
© 2023 Latin Times. All rights reserved. Do not reproduce without permission.