A heart-wrenching footage of a sobbing woman chasing after a truck carrying Peru's President Martin Vizcarra -- imploring him to go and take a look at the grim reality of the precarious hospital – did the rounds on Sunday.
The woman in question is Celia Capira -- a Peruvian woman, who lost her 57-year-old husband to COVID-19 on Tuesday. Capira believes the gnawing fatality rate has a lot to do with the precarious conditions of health care units in the country, which currently stands at the sixth spot, with over 362,000 cases and 13, 570 deaths.
"Please put more specialist doctors, this pain is too much, more medicine is needed," Capira tearfully pleaded with Vizcarra, during an interview with RPP, the national radio broadcaster.
Vizcarra, on Wednesday, apologized for turning a deaf ear to the woman's wails and reasoned that he had not heard her cries. The president also mentioned that he is certain that the reality is grimmer, as it is very likely that the COVID-19 related fatalities have been undercounted.
The president's approach i.e. an early lockdown failed to tackle the novel coronavirus. The president had ordered a decree to transfer the control of the city's health system to the health ministry in charge after things began spiraling out of control under the regional government.
Capira shed light on the desperacy on the part of families of those infected, due to chronic shortages in beds, basic supplies, and oxygen cylinders, that are now being sold well above $1,000. "There was one woman who died, I had to take her tank … we were like wolves, waiting for someone to die to take their tank," said Capira to a media outlet.
The struggles are compounded by torturous bureaucracy, that compels one to negotiate in order to get their sick family members admitted.
"We are, in almost all hospitals, at maximum capacity," said Fiorella Molinelli, executive president of EsSalud, Peru's social security agency, hinting at how things have almost reached a dead end, as the country has overrun its supplies. The ghastly situation has had hospital staff expecting the worst, as they reportedly banked on critically ill patients recovering or dying to vacate ICU beds.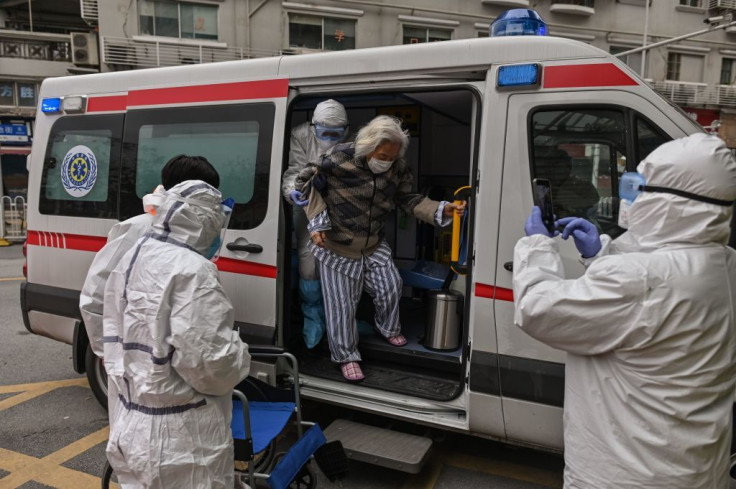 © 2023 Latin Times. All rights reserved. Do not reproduce without permission.